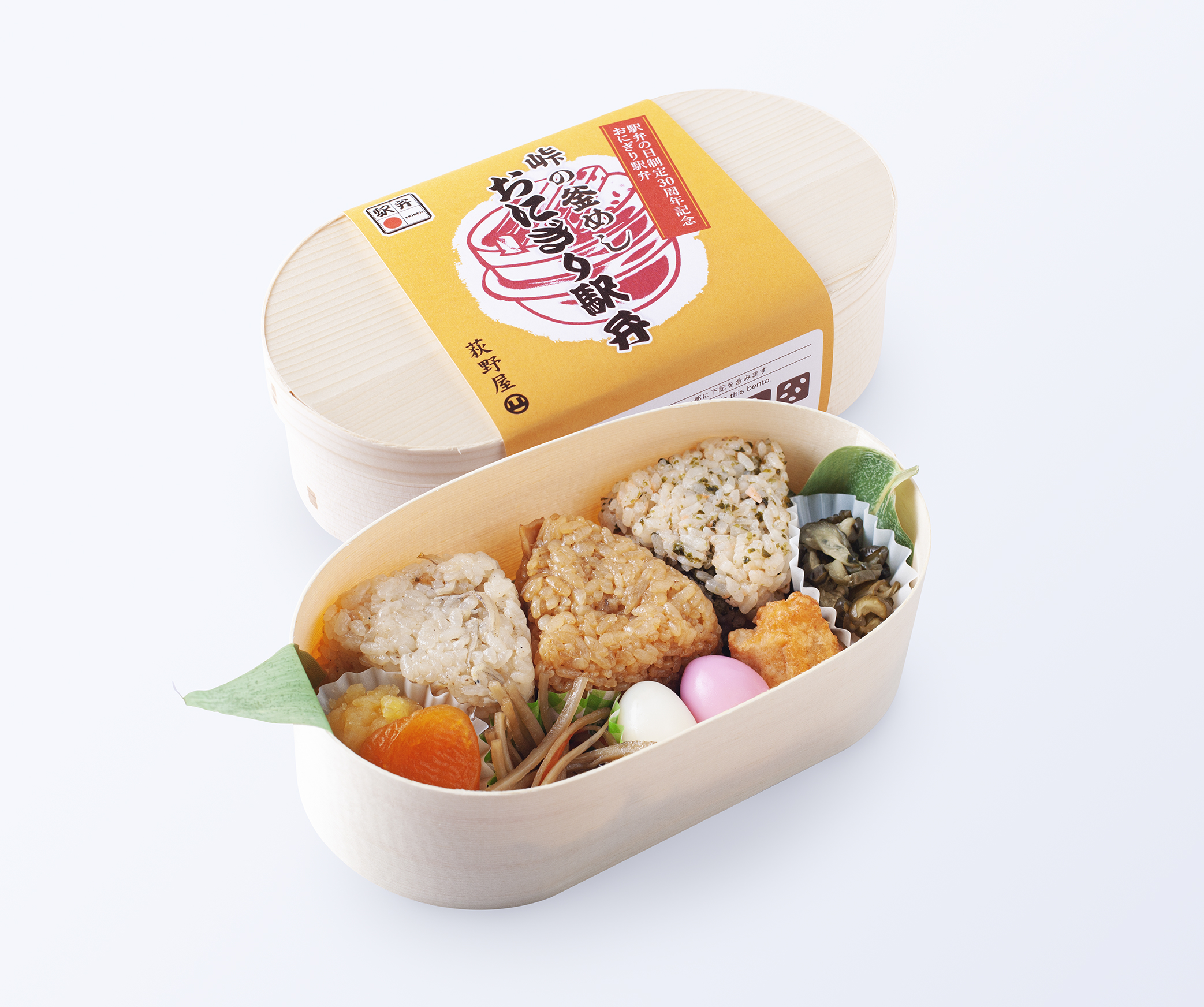 Thank you for your continued support of 荻野屋.
To commemorate the 30th anniversary of Ekiben Day this year, which was established in 1993, 26 member ekiben vendors belonging to the Japan Railway Premises Operation Central Association will release their original "onigiri ekiben" named after nigiri-meshi, which is said to be the origin of ekiben.
From 荻野屋, we will release an onigiri bento box containing three types of onigiri: chicken gobo onigiri, jako sansho onigiri, and salmon aosa onigiri.
We hope you will enjoy it.
Product Information
Product name: 峠の釜めし Onigiri Ekiben
Price: 850 yen (tax included)
Sales period: April 10, 2023 - April 30, 2023 (tentative)
Sales locations: Tokyo Station, Takasaki Station, Karuizawa Station
The special page for the "Onigiri Ekiben Project 2023," commemorating the 30th anniversary of the establishment of Ekiben Day, isClick here