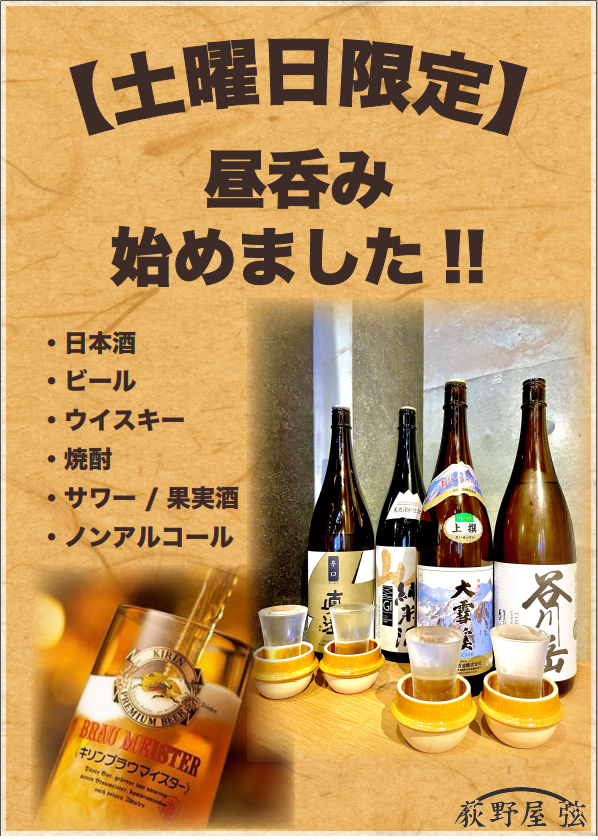 Starting Saturday, November 5, 2022, 荻野屋 弦 Kanda will begin "Lunchtime Drinking"!
Please enjoy a la carte dishes using local ingredients and 荻野屋 homemade soba noodles along with local sake from Gunma and Nagano prefectures.
Also, starting Monday, November 7, 2022, "Spicy Chicken Gobo Soba" will also be available at the 荻野屋 弦 Kanda branch!
We look forward to serving you all.