About
While cherishing the history and tradition of OGINOYA, we have re-launched in Ginza to create a new tradition.
The history of OGINOYA is a history of challenge and change: over 135 years, we have overcome many crises of existence to become the "oldest Ekiben shop in Japan" in existence. OGINOYA's signature product, the "Touge no Kamameshi," has created a chapter in the history of Ekiben, a part of Japanese culture, but it would not have been possible without the constant challenge.
Ginza, a district that has been constantly destroyed and created throughout its past history, has now become the center of Tokyo, one of the largest cities in the world.
OGINOYA TOKYO is a new challenge to create a new tradition in Ginza. OGINOYA TOKYO is a re-launch of OGINOYA as a place to take on new challenges.
We will continue to take on new challenges in the metropolis of Tokyo by transforming the essence of the traditions we have cultivated into new forms.
---
History of OGINOYA
What is "Touge no Kamameshi"?
It all started with Customer Voice at the home.
Do you have any requests?" About 55 years ago, the late Mineji Takamizawa, chairman of OGINOYA, was
stood on the platform and asked each and every traveler for their opinions and thoughts on the Ekiben. She came up with one answer.
They want warm, homey, fun lunches.
This sincere attitude toward customers led to the development of new Ekiben.
In 1958, the "Touge no Kamameshi" was born, an Ekiben served in an earthen pot made of Mashiko ware.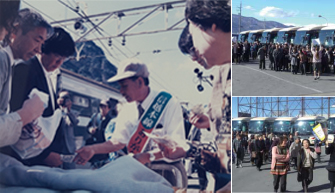 Leave the station and enter the wider world.
We want to hear "Delicious" from more customers.
In the 1950s, the "Touge no Kamameshi" was a revolutionary ekiben that defied common sense when it was eaten warm.
After That, it was published in Bungeishunju magazine, and the magazine exploded in sales.
In 1962, the company opened the "Touge no Kamameshi" Drive-In (now the OGINOYA Yokokawa Store) to accommodate the increase in car travel.
Even today, when buses arrive and depart from each restaurant, a deep bowing ceremony is performed to welcome and send off passengers, providing a relaxing and tasteful memory to relieve travel fatigue in the restaurant.
---
OGINOYA Tokyo Initiatives and Stores
To the extraordinary in the everyday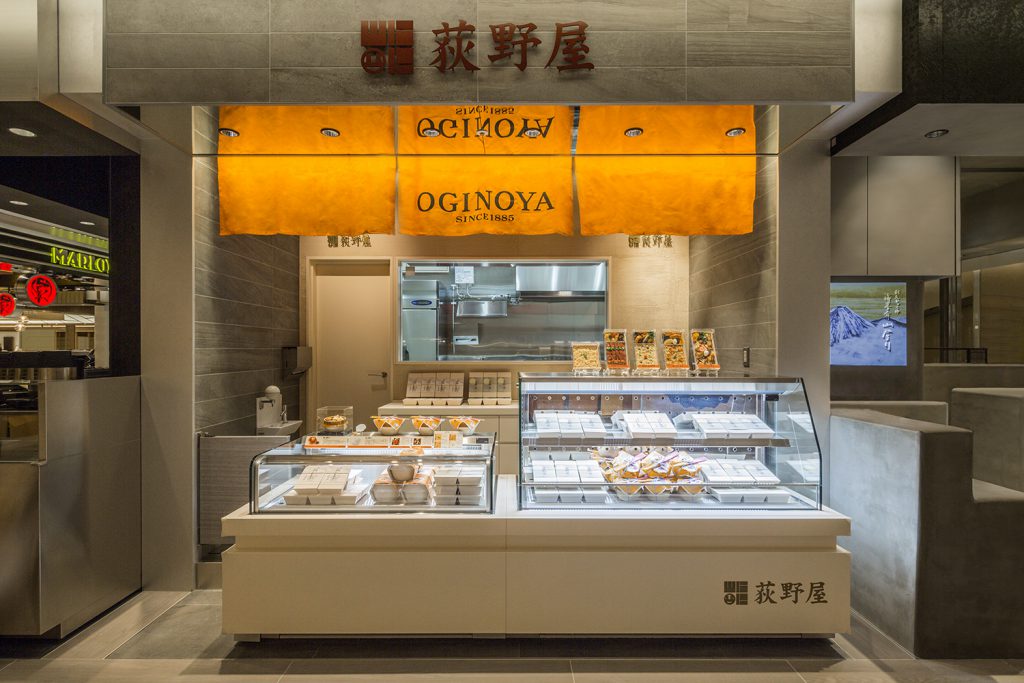 GINZA SIX
OGINOYA's first permanent store in Tokyo is located in Ginza, an extraordinary space in the midst of everyday life, and offers a variety of new OGINOYA bentos, including bentos that can only be purchased at GINZA SIX.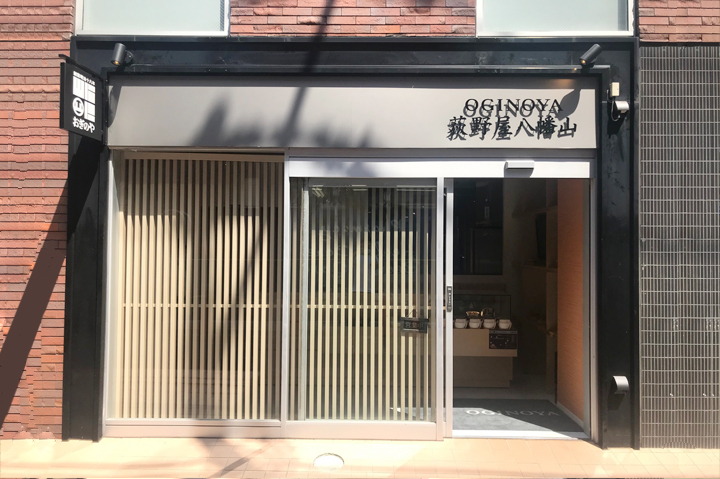 OGINOYA Hachimanyama
OGINOYA KACHIMANYAMA is located behind the Hachimanyama station on the Keio Line, just off Koshu Kaido into Akazutsumi Street. Bento boxes from our stores in Tokyo are basically made here.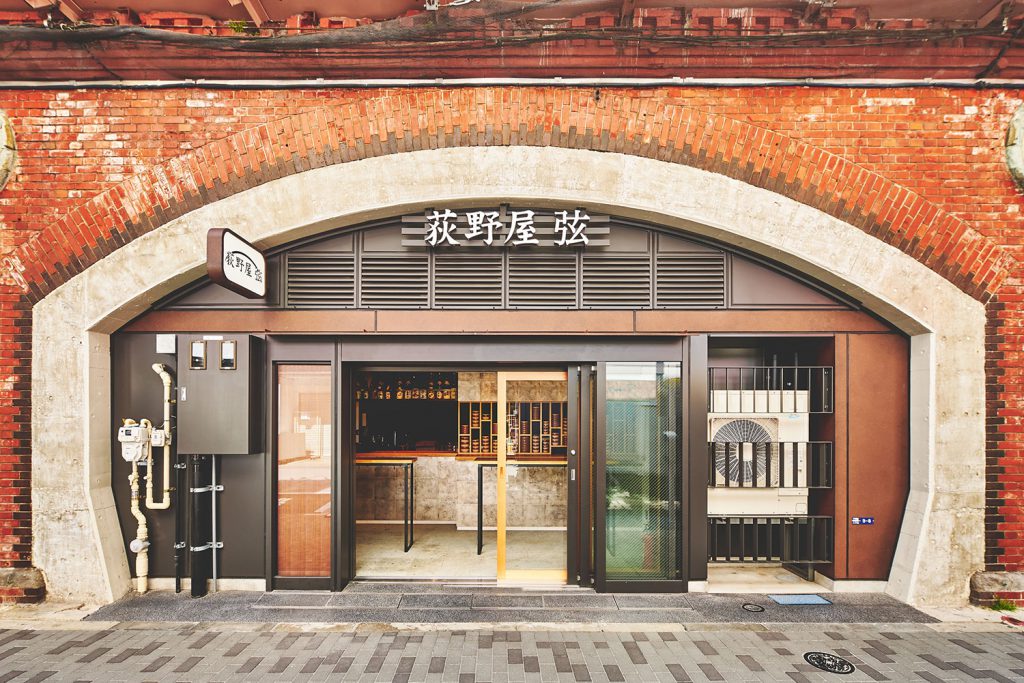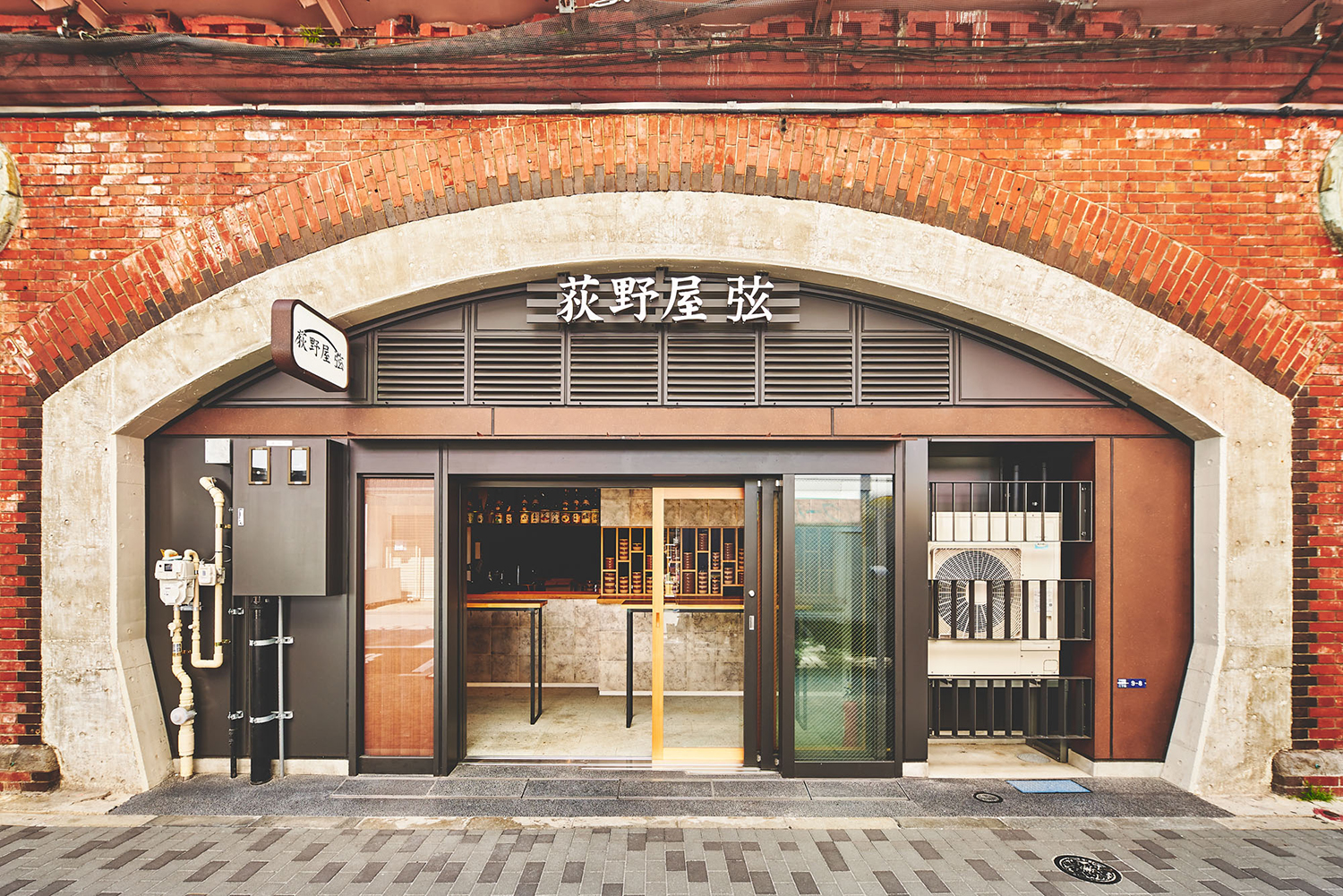 OGINOYA GEN Yurakucho
GEN is located next to the Yurakucho International Forum entrance, under the railroad archway. GEN is OGINOYA's newest attempt at a storefront and a place to disseminate information. You can enjoy OGINOYA's a la carte dishes along with local SAKE from Gunma and Nagano.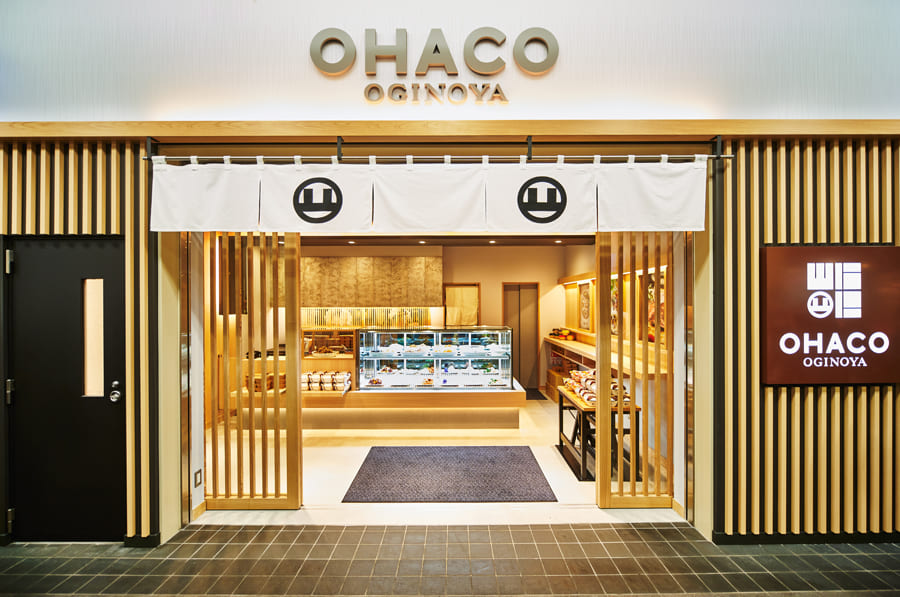 OGINOYA OHACO (Sasazuka)
OGINOYA OHACO (Sasazuka) is located at 峠の釜めし荻野屋 on Keio Crown Street, just outside the ticket gates of Sasazuka Station on the Keio Line, and mainly sells boxed meals and prepared foods.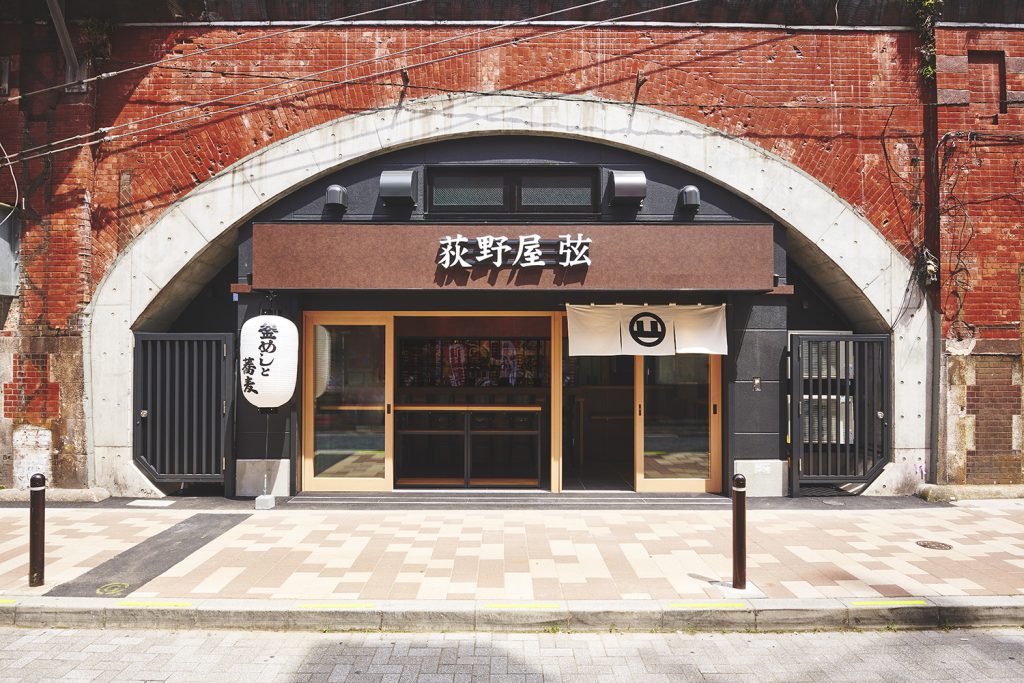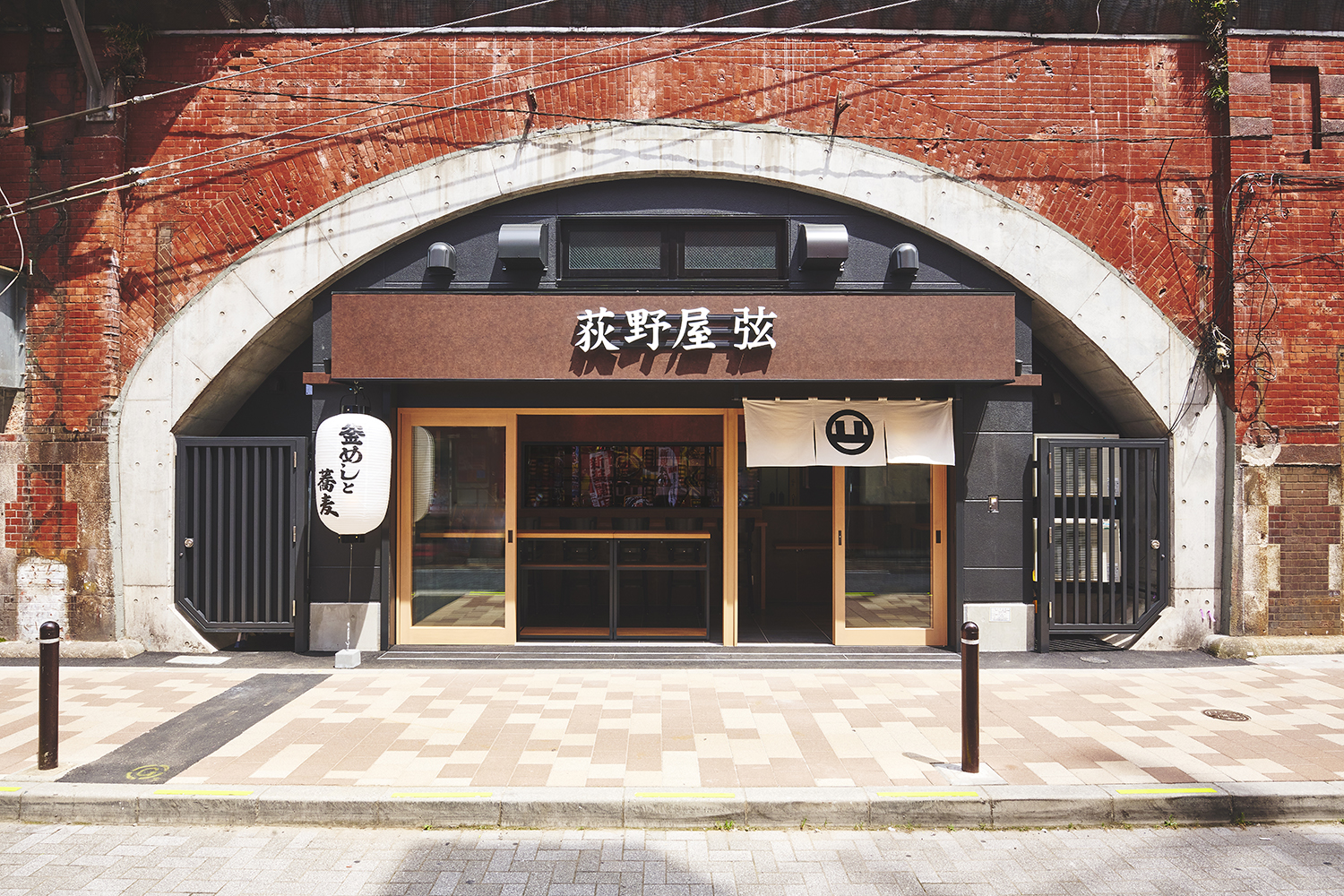 OGINOYA GEN field affiliated with a shrine (the tax-exempt proceeds of its harvest going to pay for shrine operations)
You can enjoy soba noodles made with おぎのや homemade noodles, a la carte dishes using ingredients from Gunma and Nagano prefectures, and locally brewed sake. The theme of this new restaurant is "Ekisoba and Sobamae: Traditional Taste in a New Form."