Frequently Asked Questions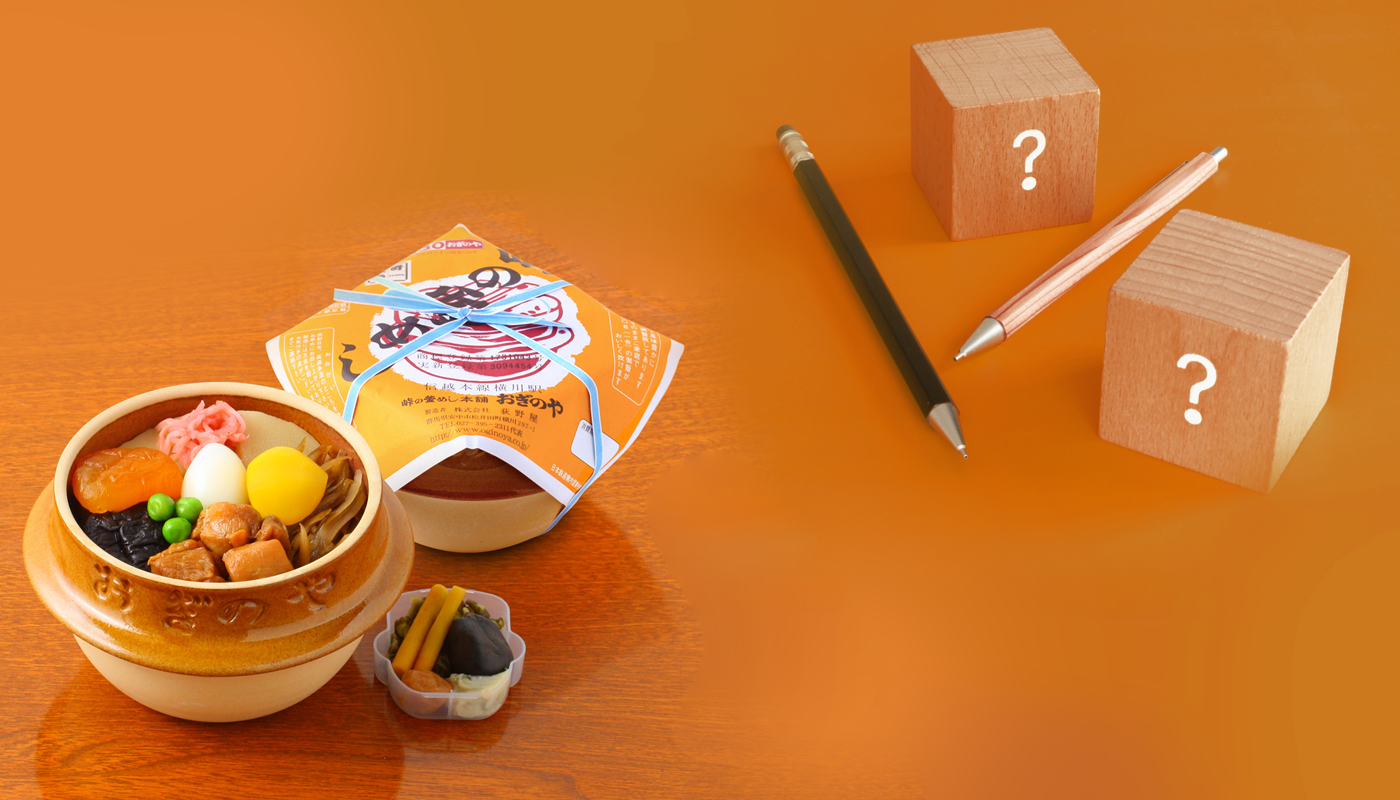 The following are answers to frequently asked questions about 峠の釜めし.
How to cook rice using an empty pot (empty container)
峠の釜めし Sales Locations
Where can I get "Touge no kamameshi"?
In the Tokyo metropolitan area, you can buy it here.
Outside the metropolitan areaClick hereYou can purchase the product at In addition, you can also purchaseEkiben FairVarious events such as the following are being held. Information will be posted as needed.OGINOYA's NewsPlease check with the
---
Calories
How many calories are in a "Touge no kamameshi"?
峠の釜めし and savory (pickles) together total 756Kcal.
---
Allergy to 峠の釜めし
What allergies are of concern with 峠の釜めし?
Please refer to the following
峠の釜めし has "egg" and "wheat" as specified raw materials, and "soybean," "chicken" and "sesame" as equivalent to specified raw materials. In addition, "wheat" and "soybeans" are specified as specified raw materials for aromatic products.
---
How to heat up kamameshi
How do you heat 峠の釜めし (ceramic)?
Click hereYou can check it at
How do I heat 峠の釜めし (pulp mold container)?
Click hereYou can check it at