"Touge no kamameshi" birth story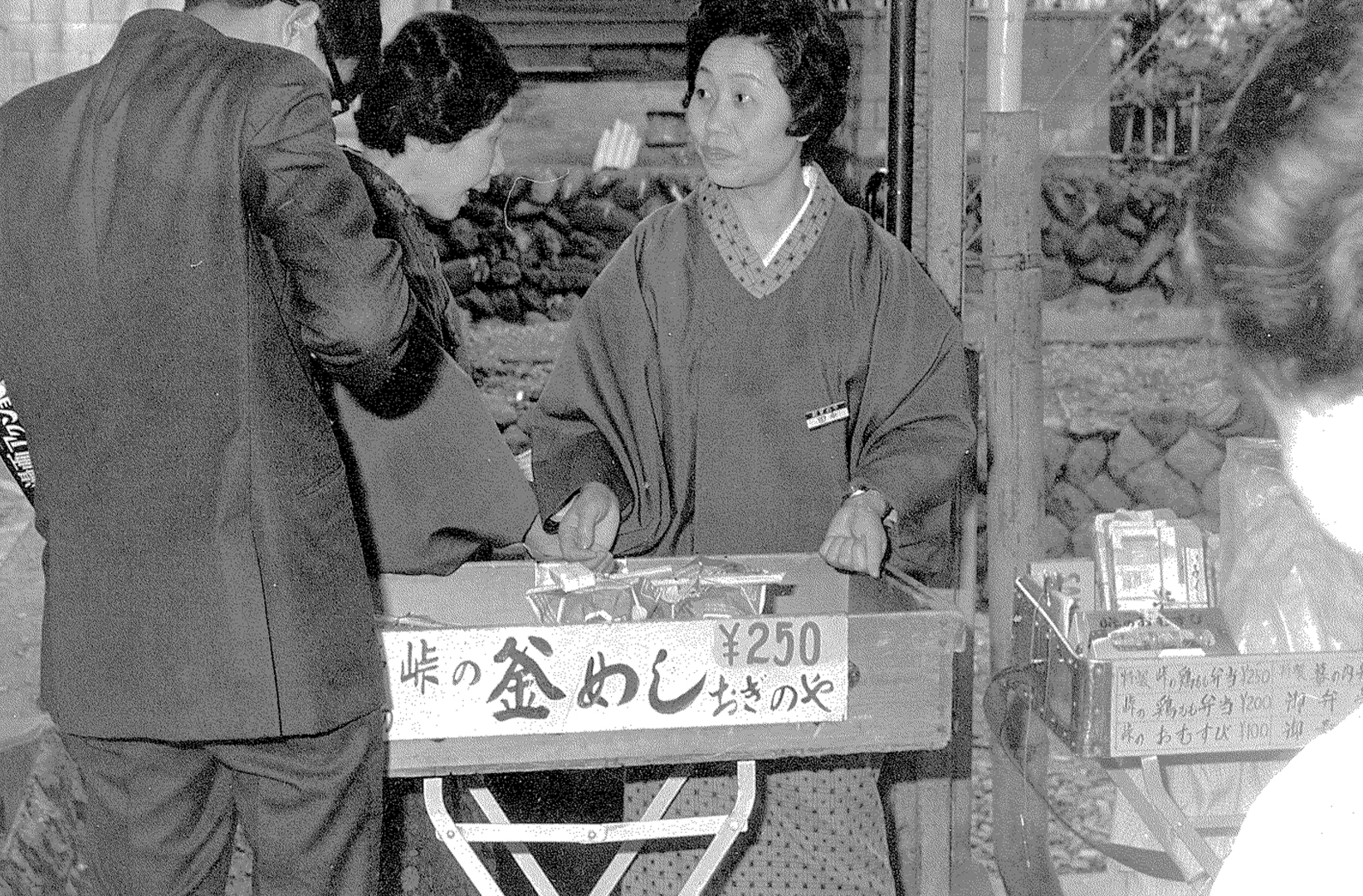 From the desire to see our customers smile
Founded by Senkichi Takamizawa with the opening of Yokokawa Station on the Shin-Etsu Main Line in 1885, OGINOYA sold a variety of products, including boxed lunches and confectionery, to passengers at the station.
However, times changed drastically due to two major world wars, and Yokokawa Station, a station located between two large postwar reconstruction stations, Takasaki Station and Karuizawa Station, saw fewer and fewer passengers, and OGINOYA's business situation was not good at all.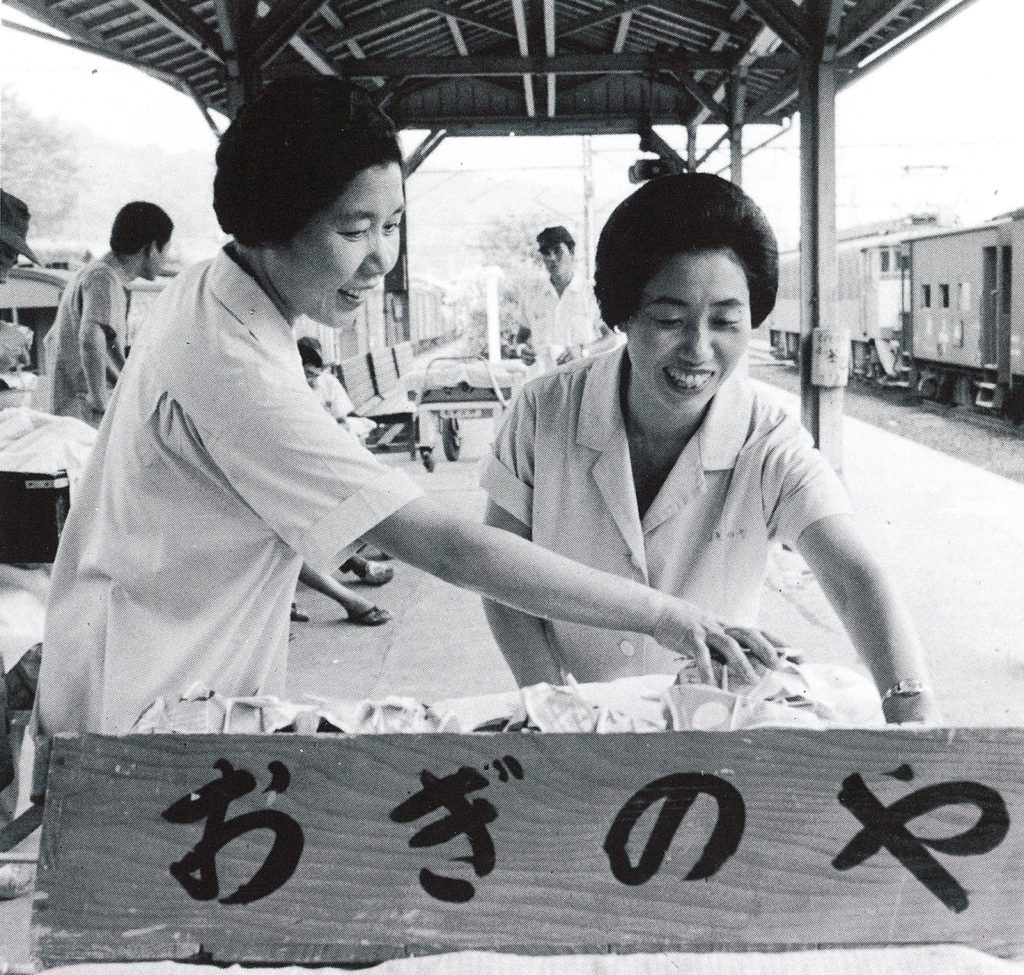 Listening to Customers
After the sudden death of Kazushige Takamizawa at a young age, his wife, Mineji Takamizawa, became the fourth president in 1953. In order to break out of the status quo, she decided to develop "ekiben with special characteristics that would truly please customers. She had always loved to see people's happy faces, and she believed that if she could make a boxed lunch that would please customers, it would surely sell.
She personally stand on the station platform every day and ask each passenger, "What kind of bento do you like?" She asked around. As a result, she came to the conclusion that our customers wanted "warm, homey, and pleasant-looking bento boxes.
Breaking with Common Sense
Shaping "Warm Bento Lunchboxes
At a time when cold makunouchi boxed lunches were the norm, it took no ordinary effort to develop a new ekiben. However, Mineji never gave up, and as a result of countless trial and error attempts, the "Touge no Kamamaeshi" was born in 1957, overturning the common practice of ekiben at the time.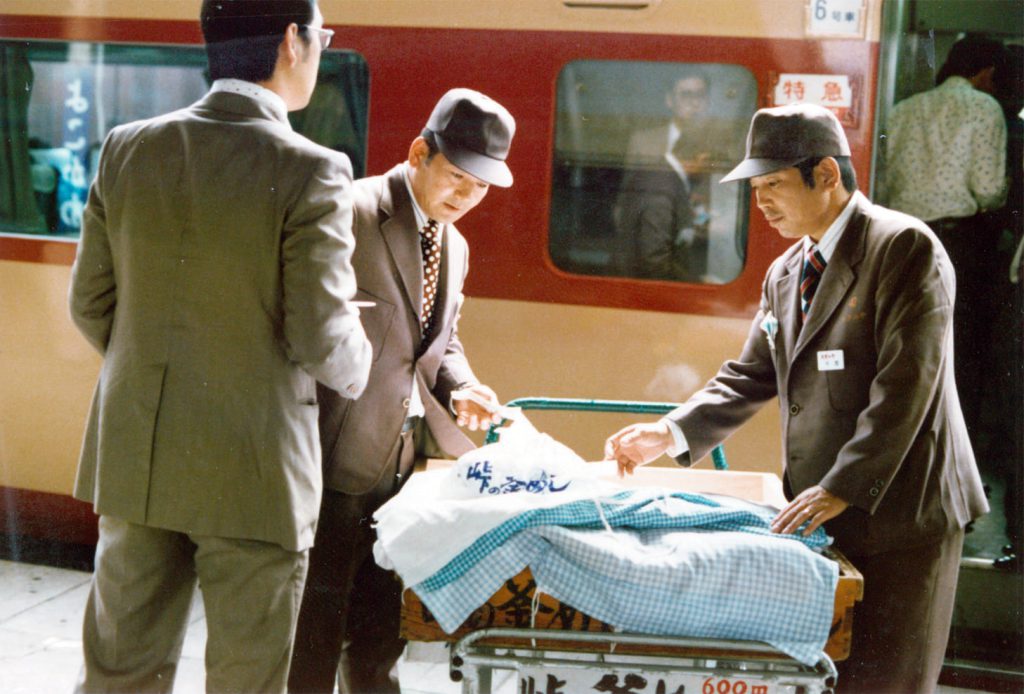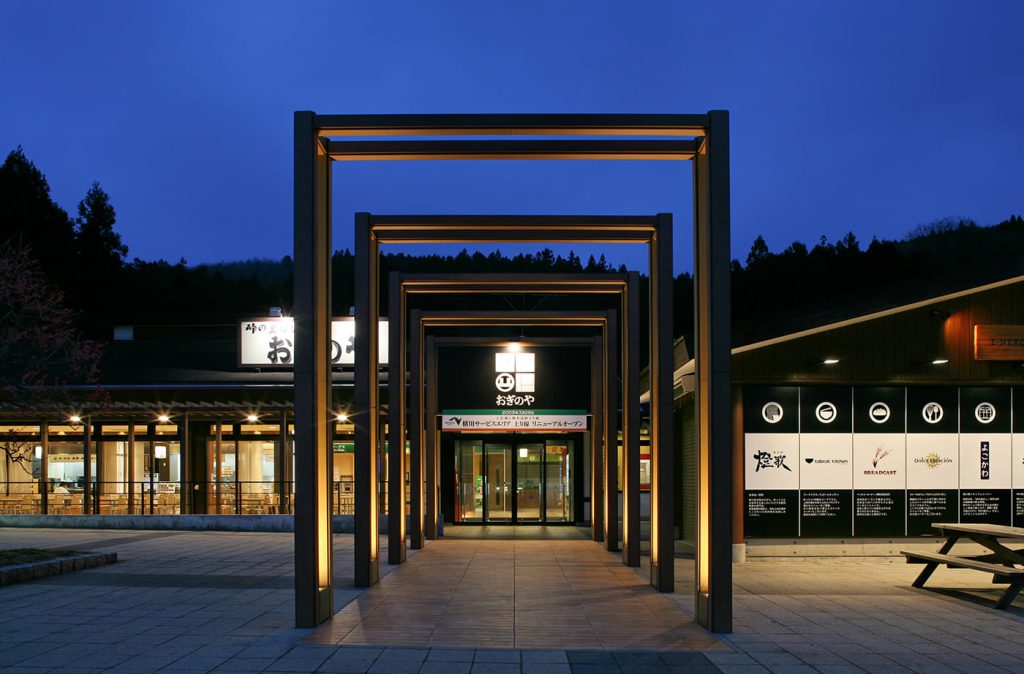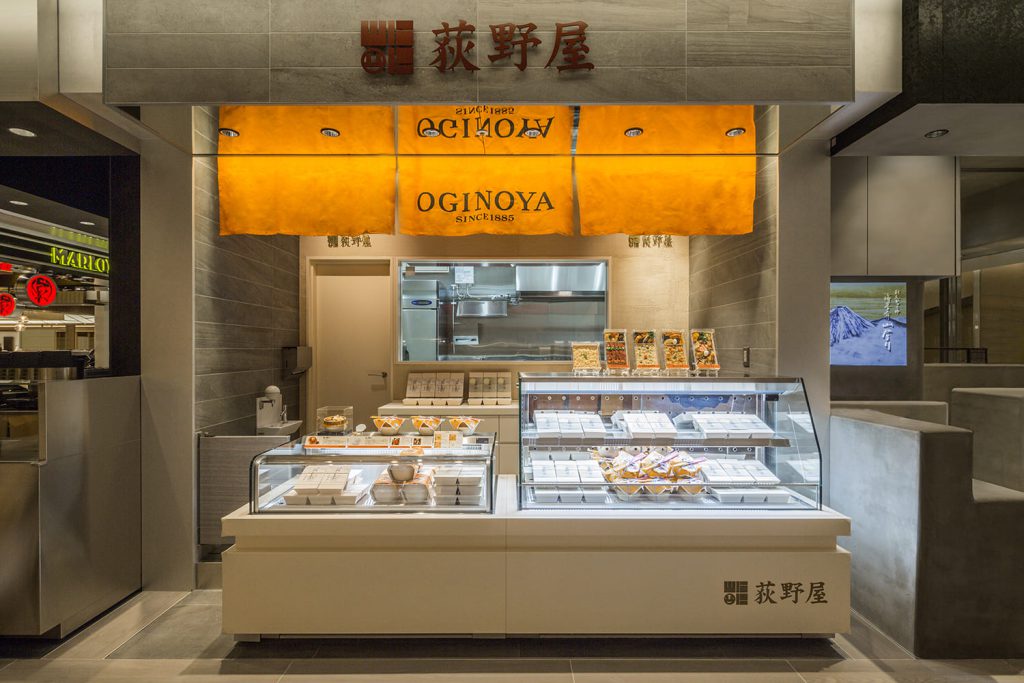 A desire that continues to be passed down from generation to generation
However, through review and media coverage, sales gradually began to increase, and the company was given the great honor of presenting the product to the Emperor Showa, which eventually led to nationwide recognition of the product.
Currently, we are expanding our sales channels to include Yokogawa Station, Karuizawa Station, Tokyo Station, and drive-ins and service areas in Gunma and Nagano prefectures, but the passion that Mineji Takamizawa put into "Touge no Kamameshi" has been passed down through the generations.
gallery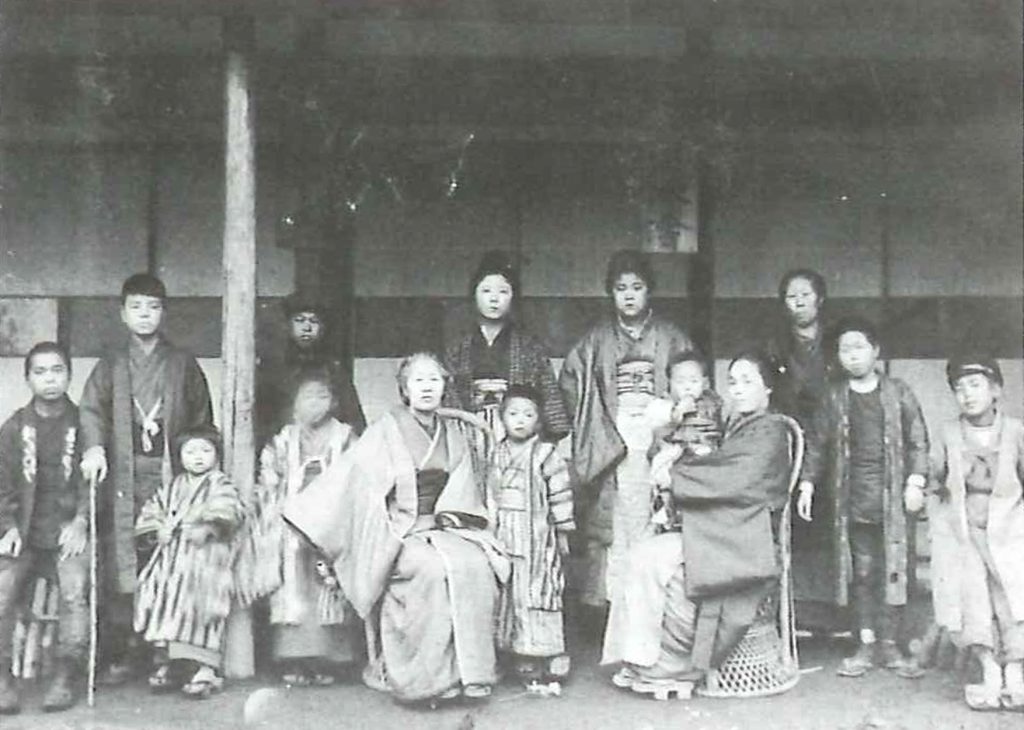 Mid-Meiji Period (1889-1904)
At the Ryokan "荻野屋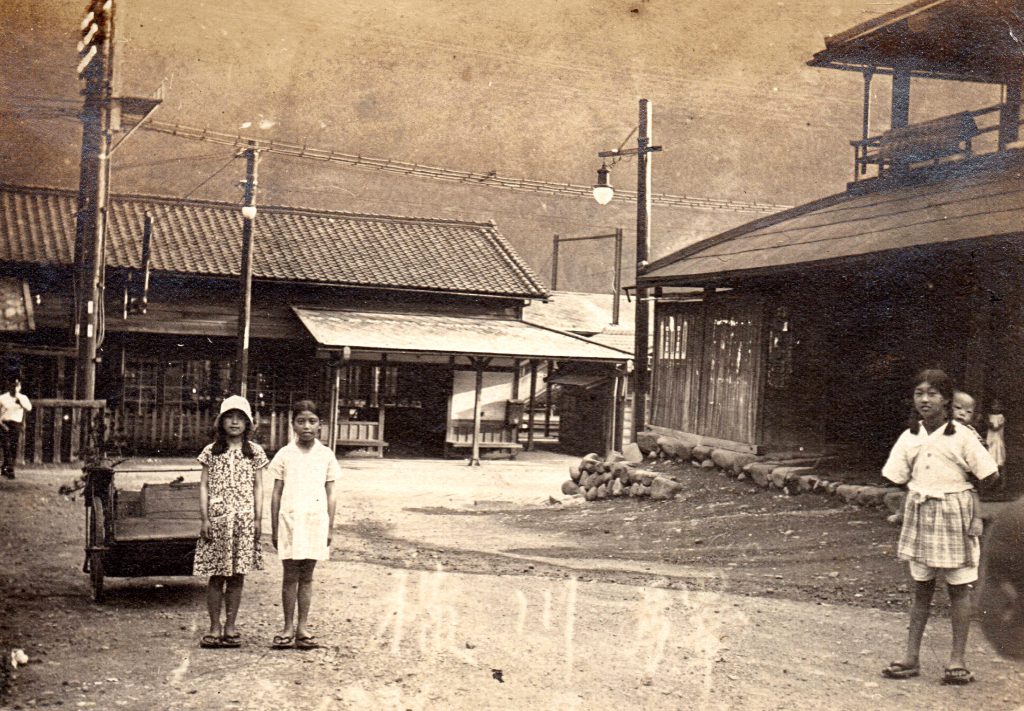 A view of Yokogawa Station shortly after the war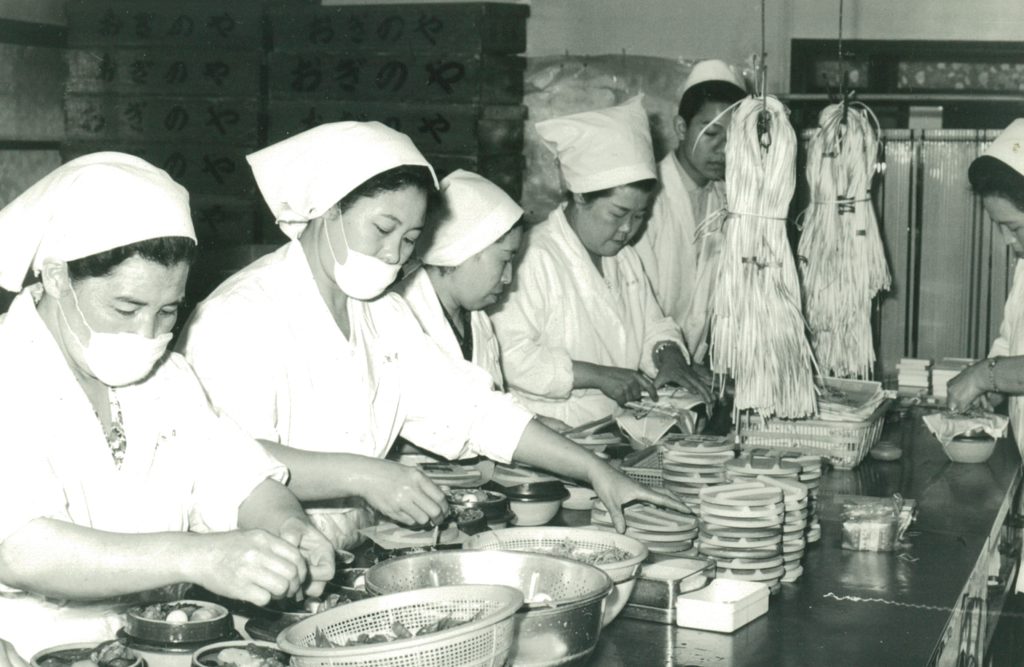 Showa 30s (1955-)
峠の釜めし manufacturing scene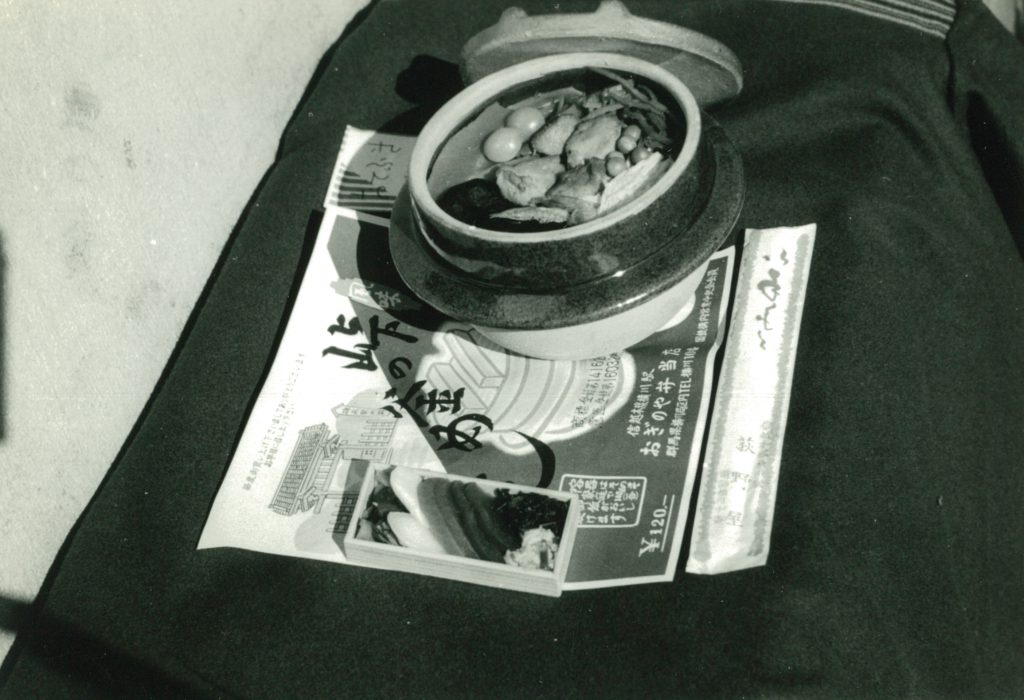 Mid-1960s (circa 1960)
峠の釜めし Prototype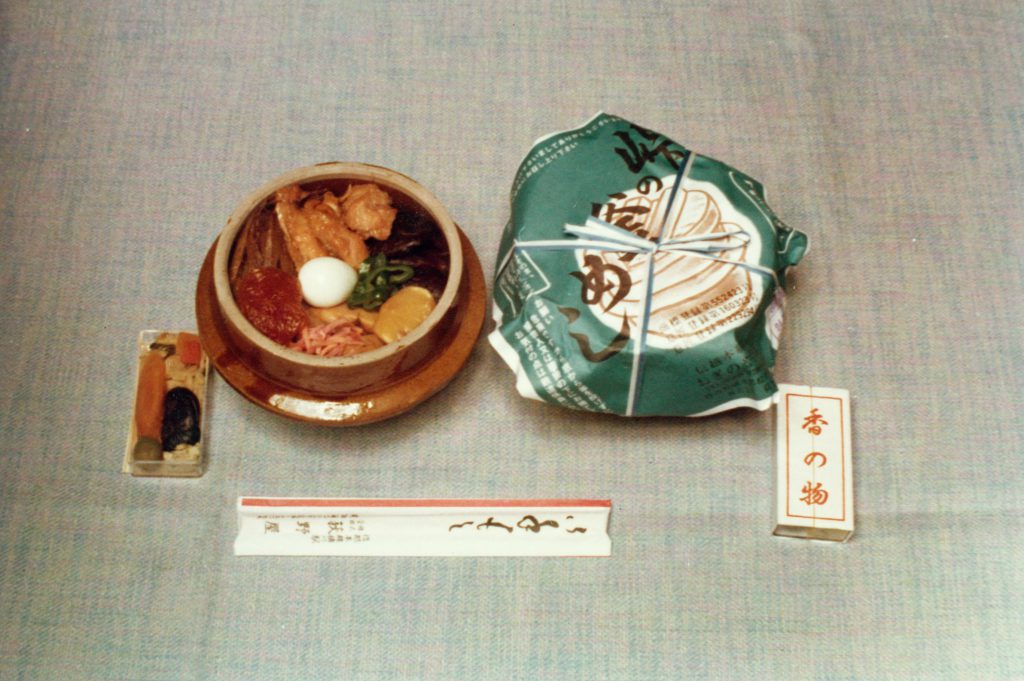 Late 1950s (circa 1967)
峠の釜めし Prototype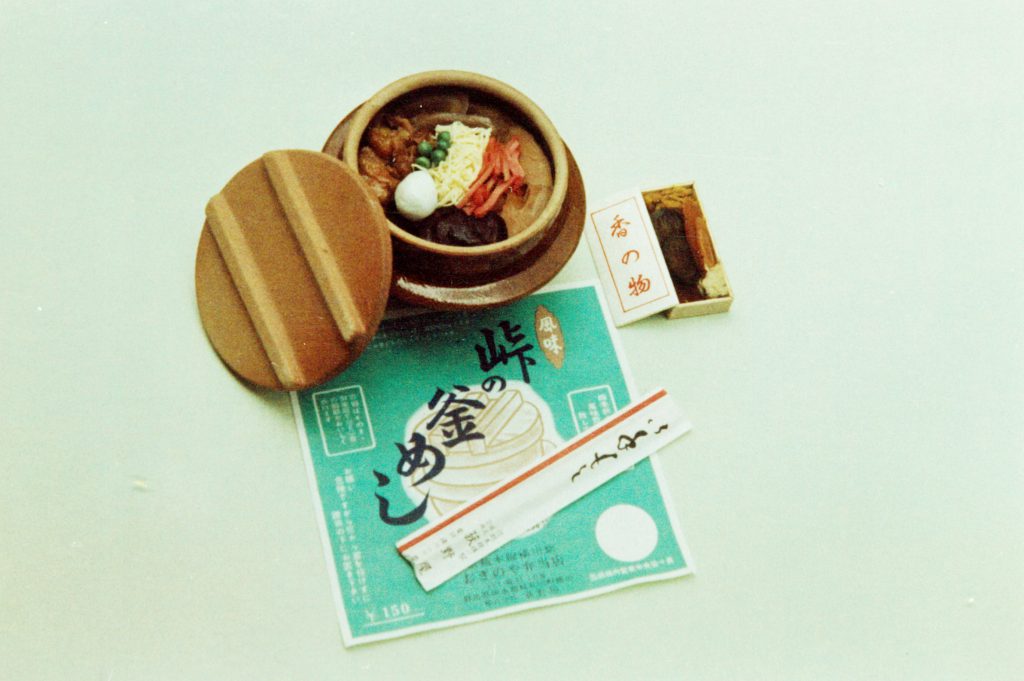 Late 1950s (circa 1967)
峠の釜めし Prototype
1962 (Showa 37)
Mineji and her sister Tomomi talking with train passengers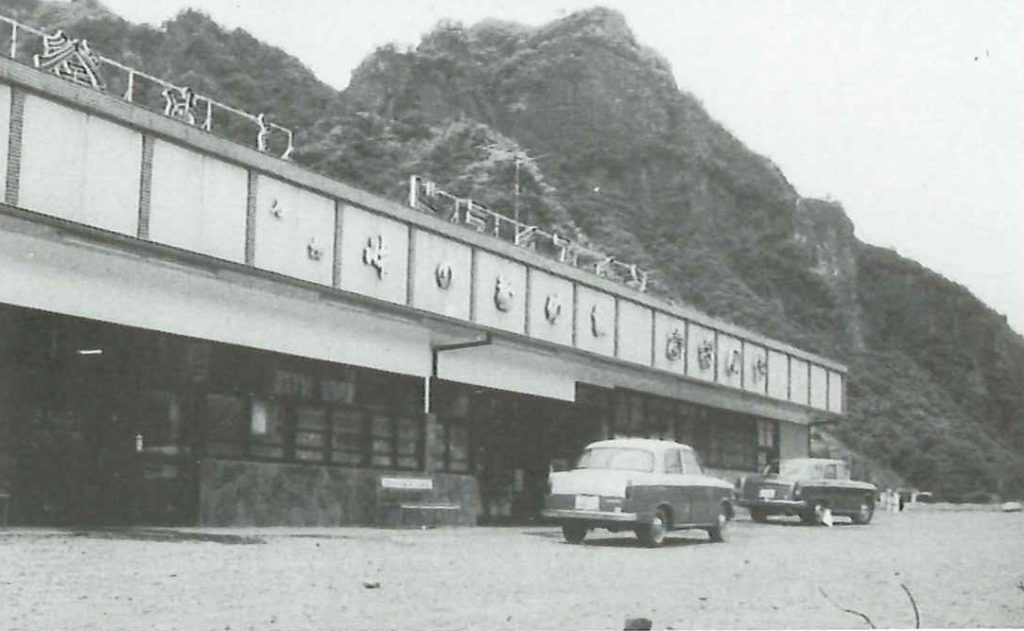 1962 (Showa 37)
First Drive-In Yokogawa
(currently 荻野屋 Yokogawa)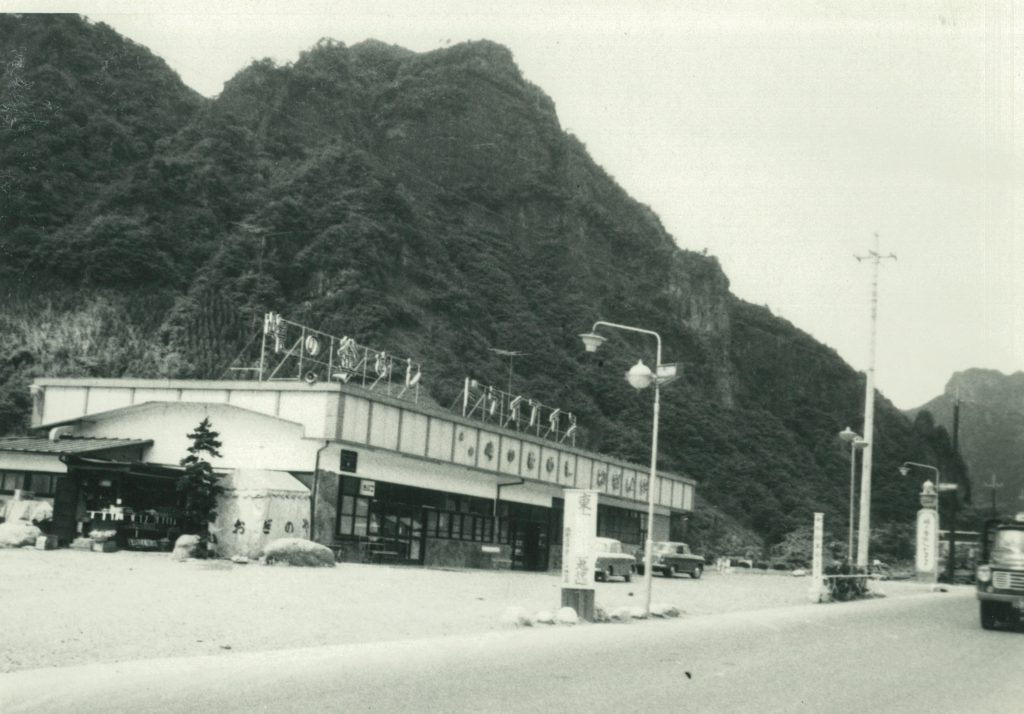 1965-1970s (from 1965)
First Drive-In Yokogawa
(currently 荻野屋 Yokogawa)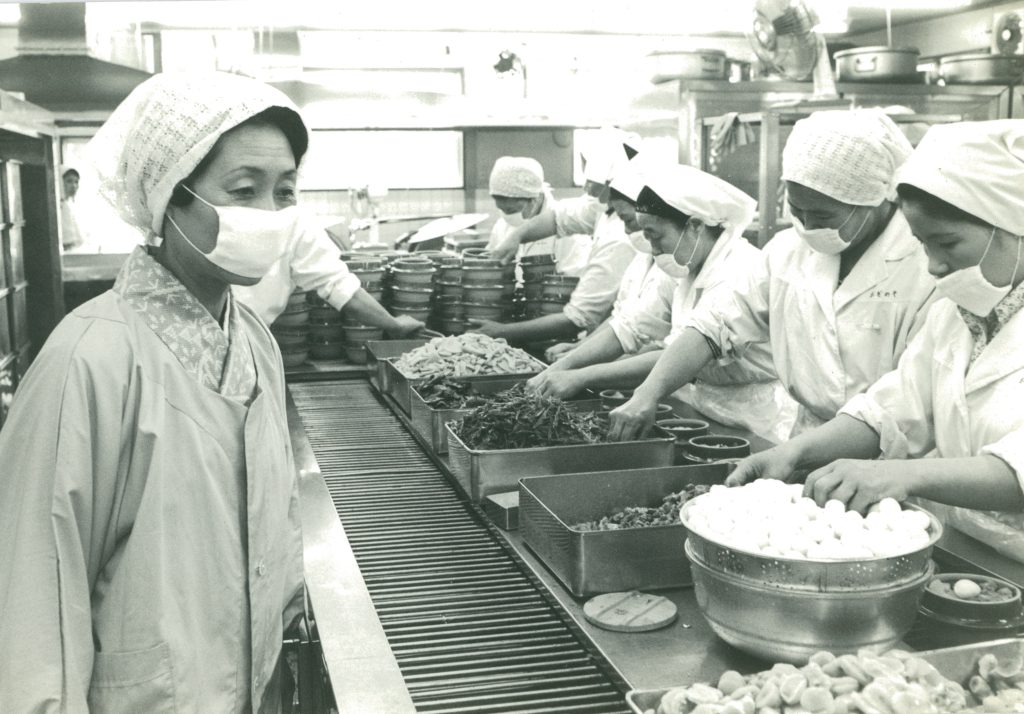 1965-1970s (from 1965)
峠の釜めし manufacturing scene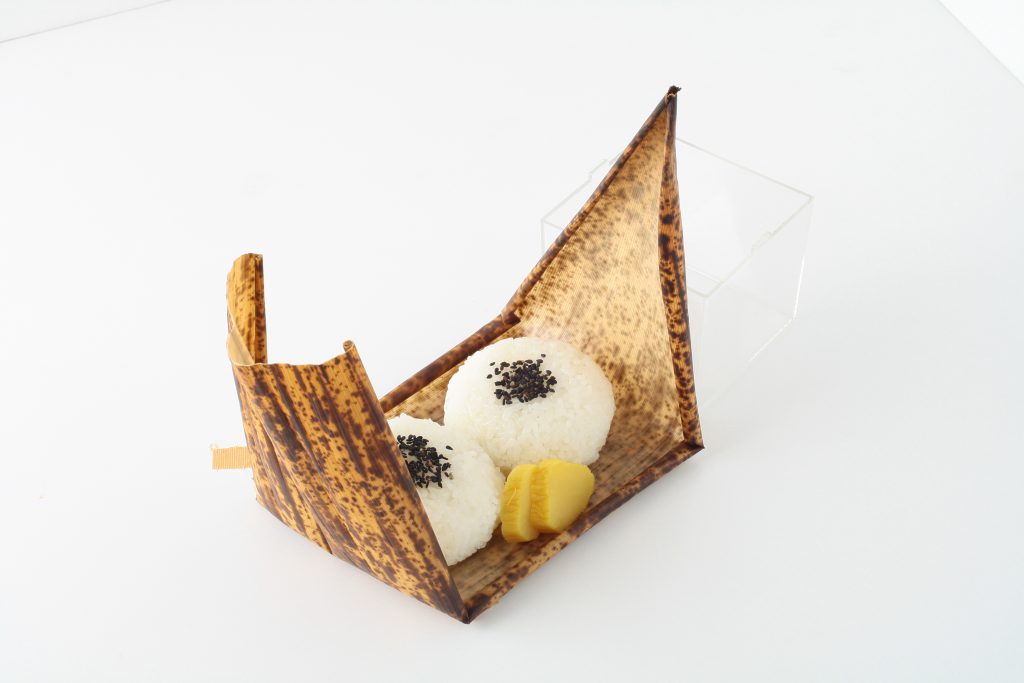 Reproduction of omusubi first sold in 1885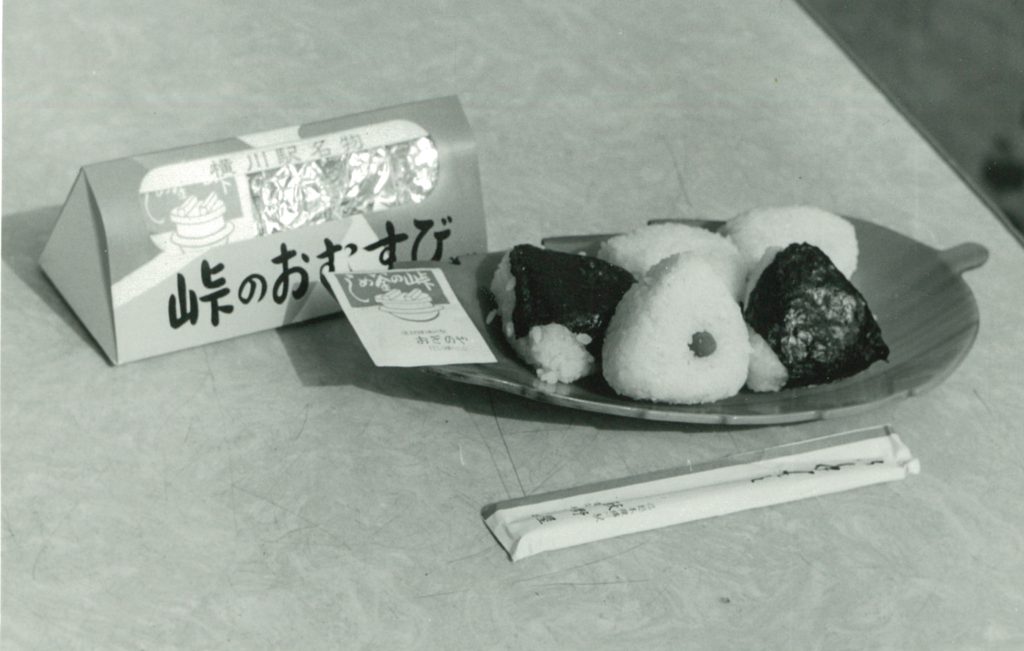 1965-1970s (from 1965)
Omusubi Bento of Mountain Pass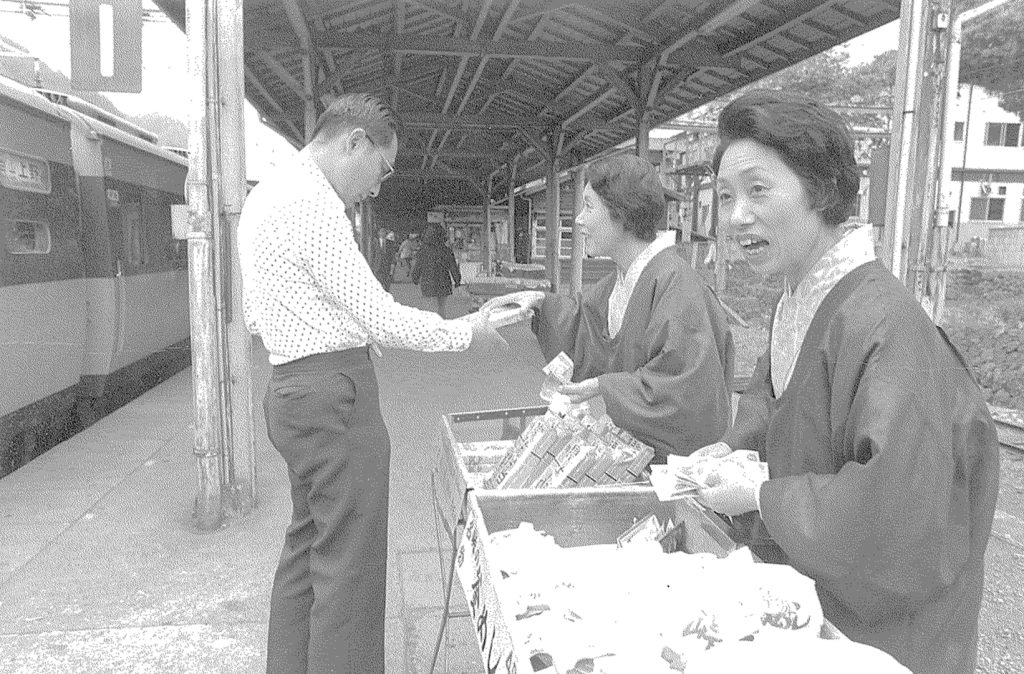 1965-1970s (from 1965)
Mineji and her sister Tomomi selling 峠の釜めし at Yokogawa station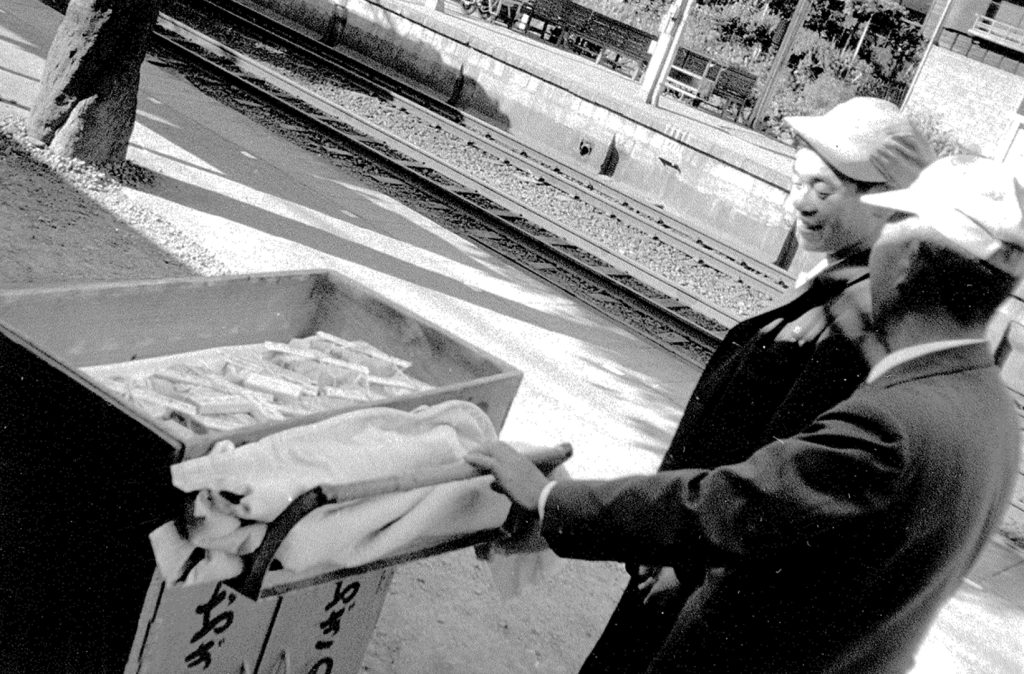 1965-1970s (from 1965)
荻野屋 employee selling 峠の釜めし at Yokogawa Station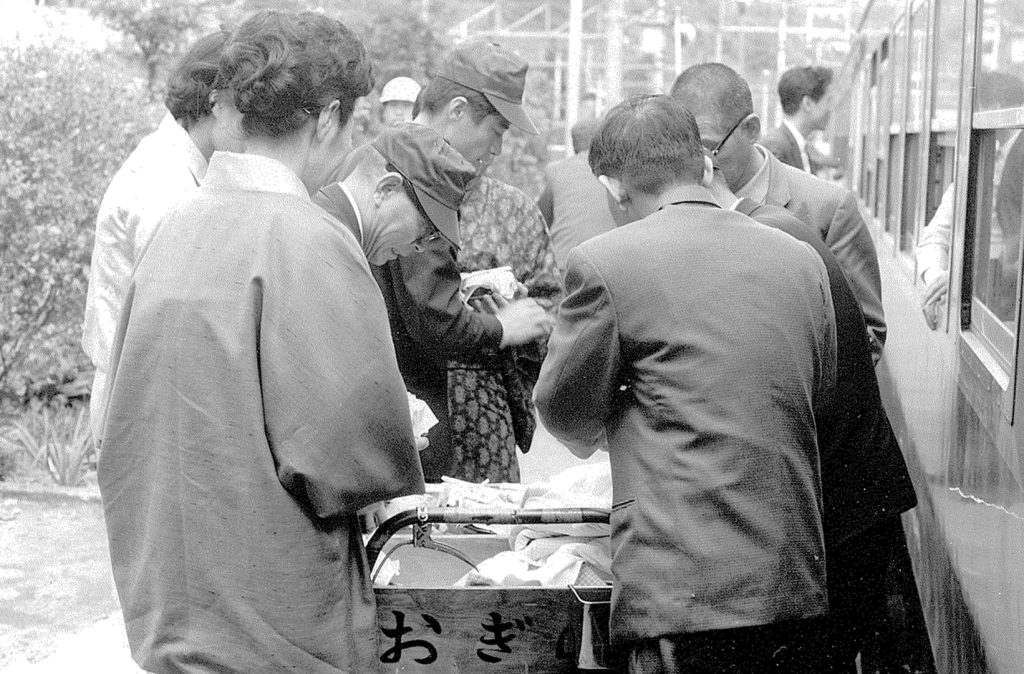 1965-1970s (from 1965)
Train passengers buying 峠の釜めし at Yokogawa station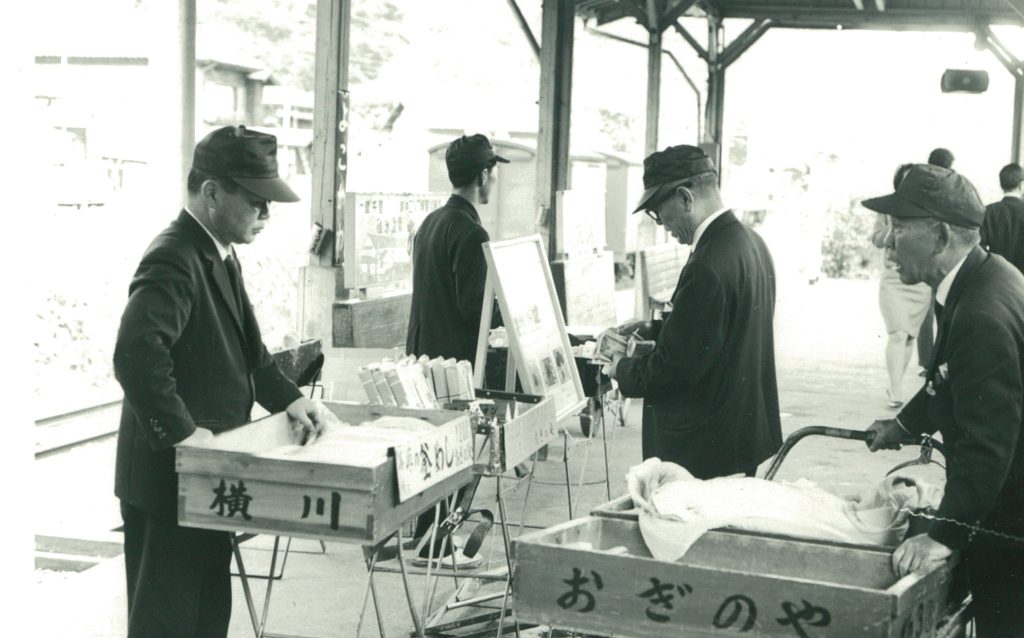 1968 (Showa 43)
荻野屋 employees selling station boxed meals at Yokogawa Station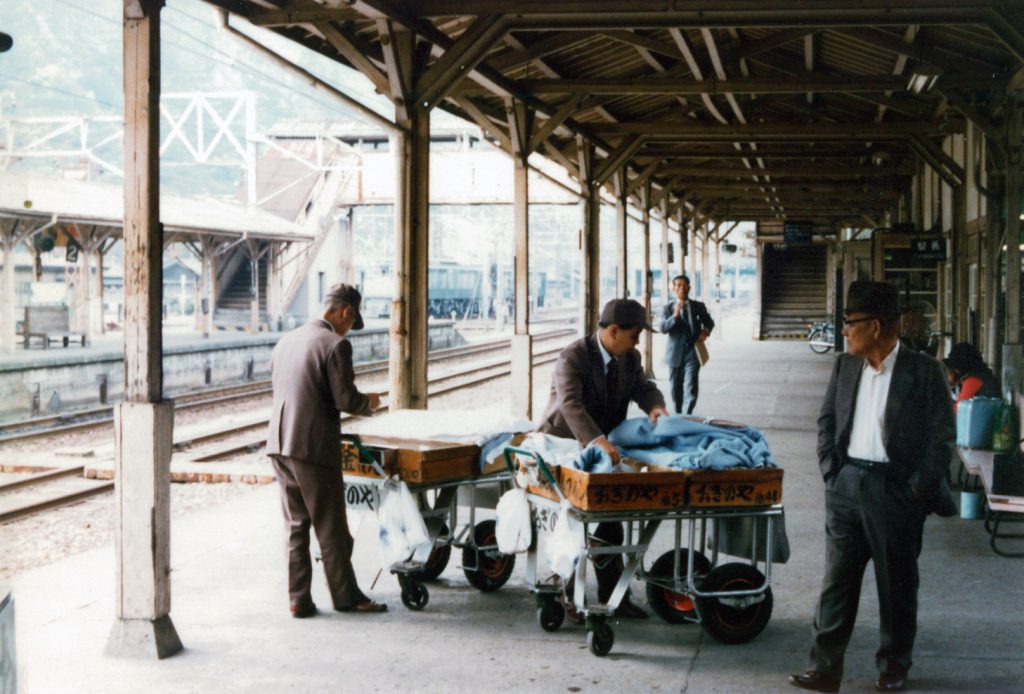 1975s (circa 1975)
荻野屋 employees selling station boxed meals at Yokogawa Station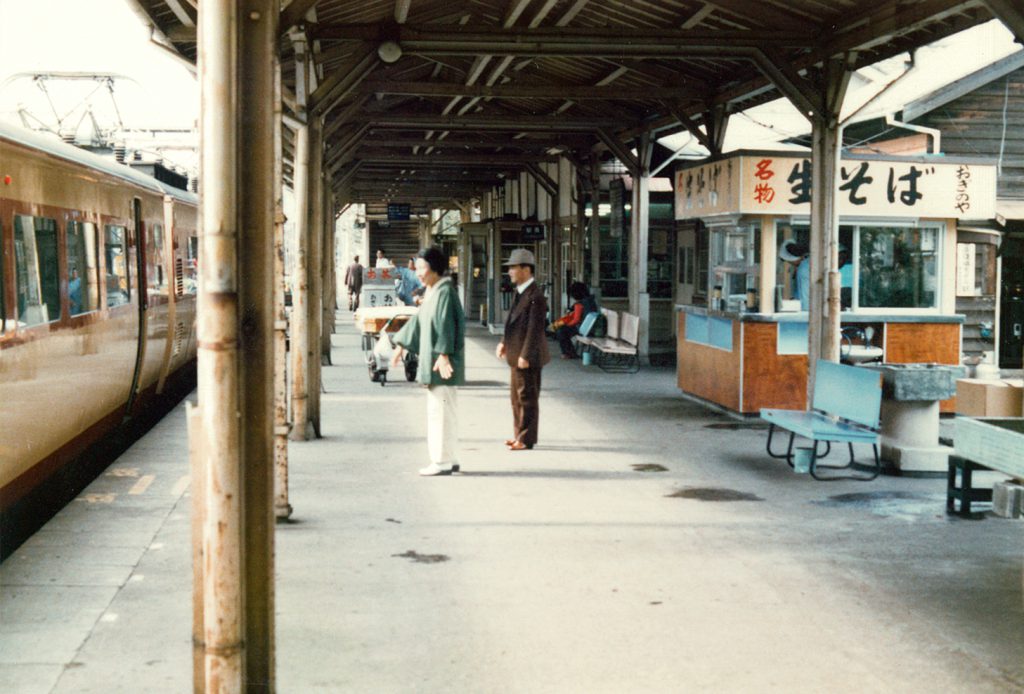 1975s (circa 1975)
Minejiru to sell 峠の釜めし at Yokogawa Station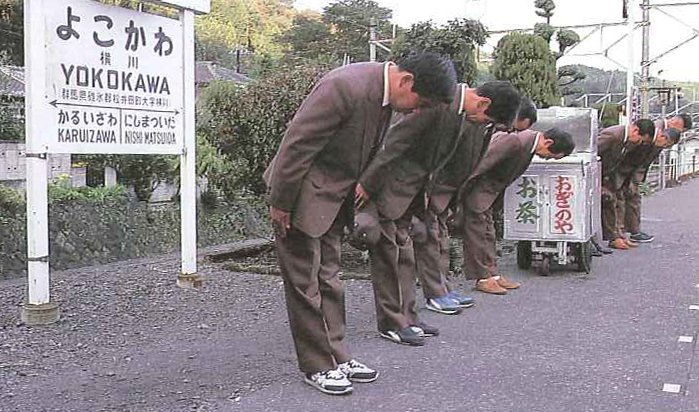 1975s (circa 1975)
荻野屋 employees giving a welcome and send-off to train passengers at Yokogawa Station
1975s (circa 1975)
荻野屋 employees selling station boxed meals at Yokogawa Station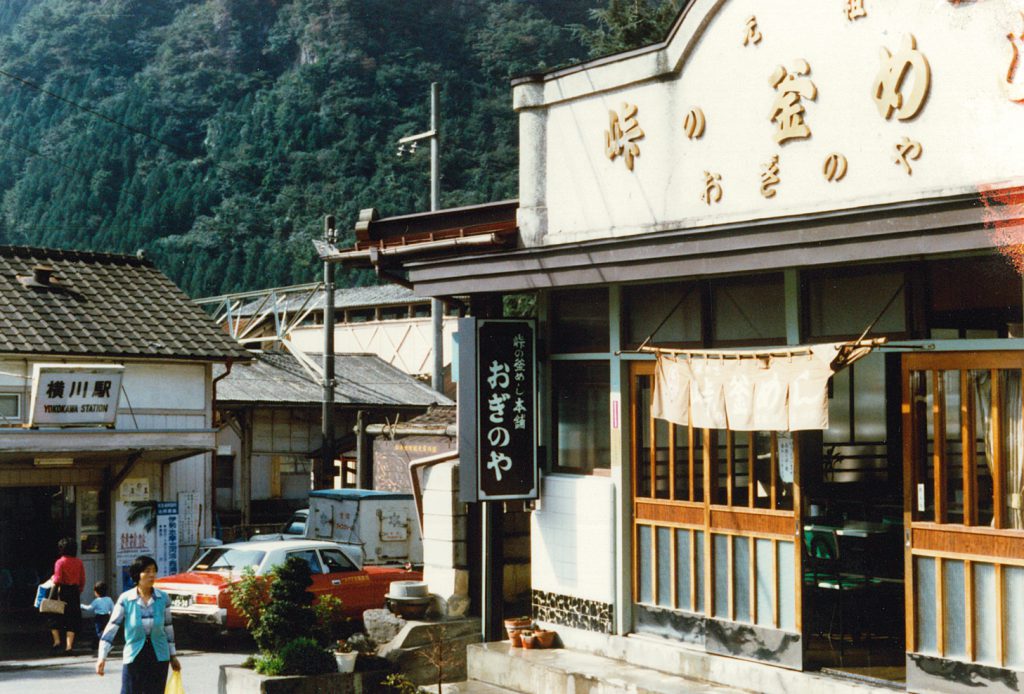 1975s (circa 1975)
荻野屋 Head office scenery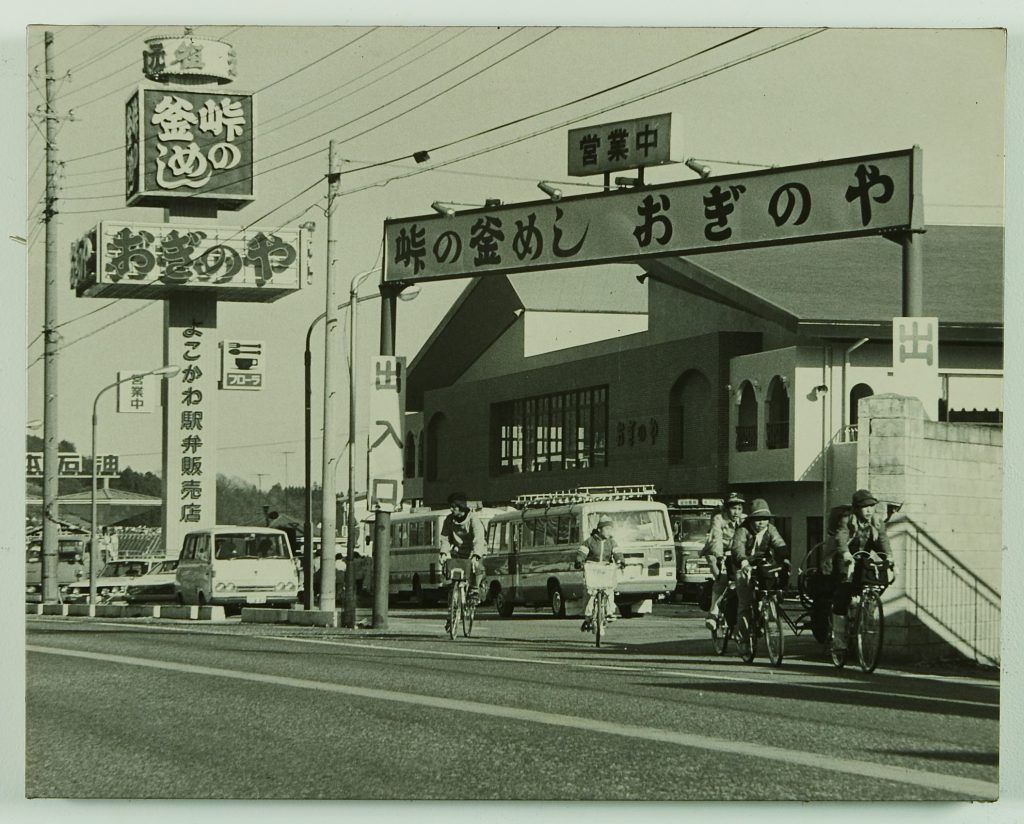 1978 (Showa 53)
Drive-in Yokogawa after renovation
(currently 荻野屋 Yokogawa)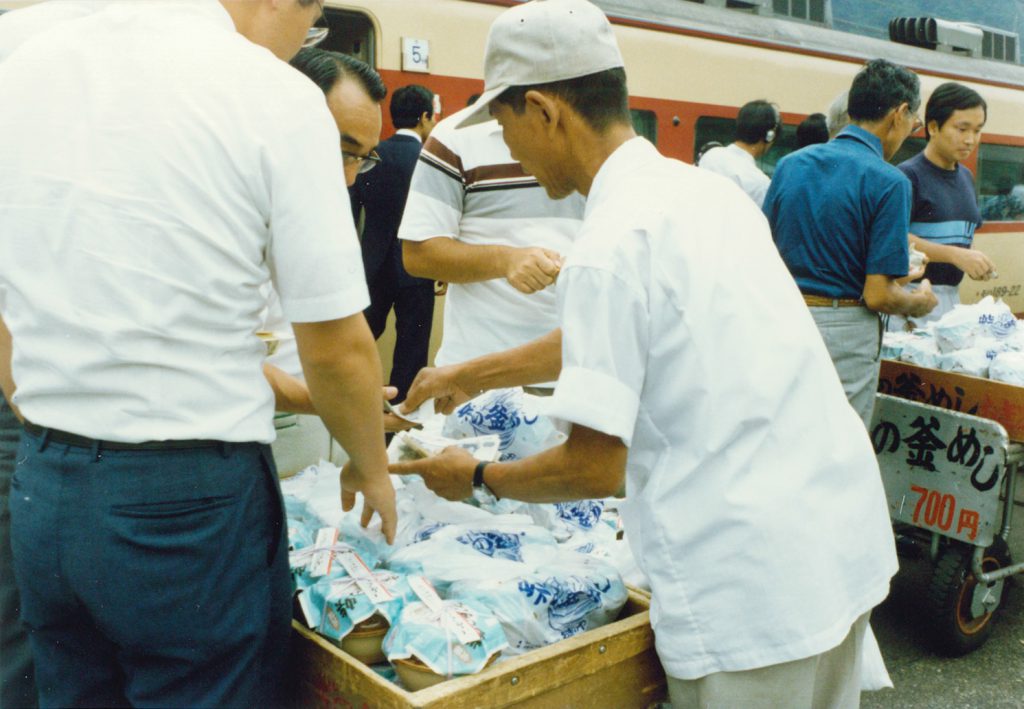 1981 (Showa 56)
荻野屋 employee selling 峠の釜めし at Yokogawa Station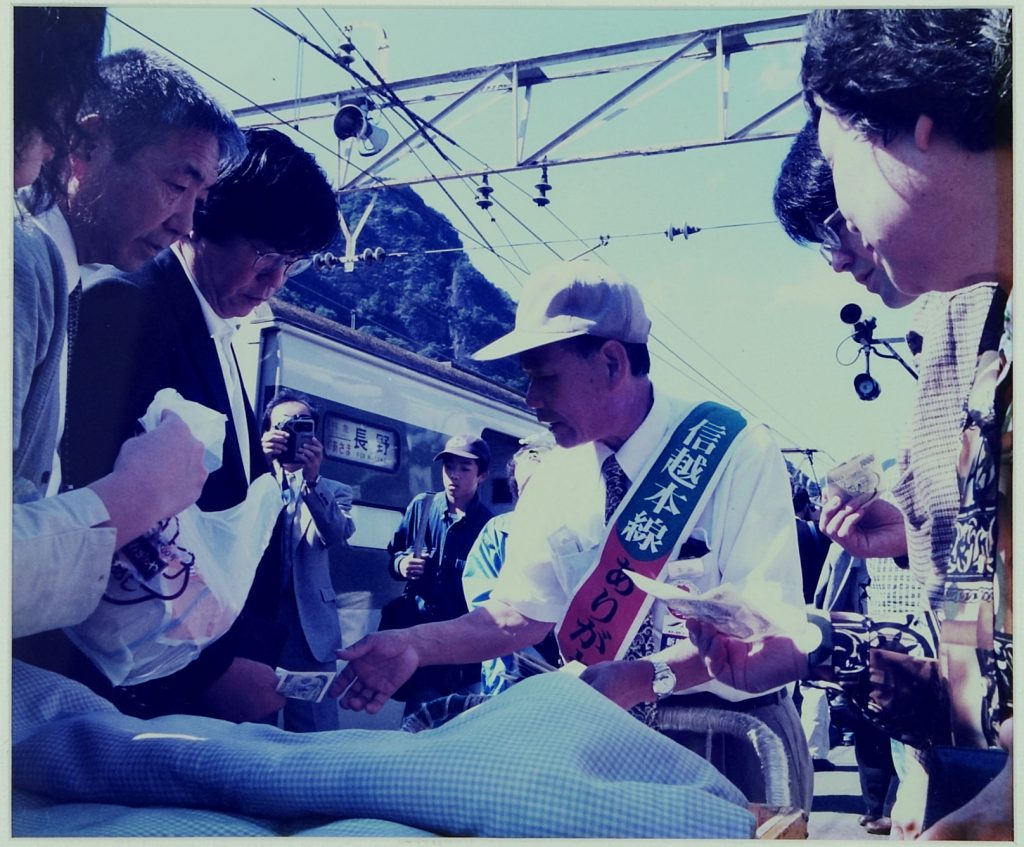 1997 (Heisei 9)
荻野屋 employee selling 峠の釜めし at Yokogawa Station