For presentation to the Emperor "Touge no kamameshi"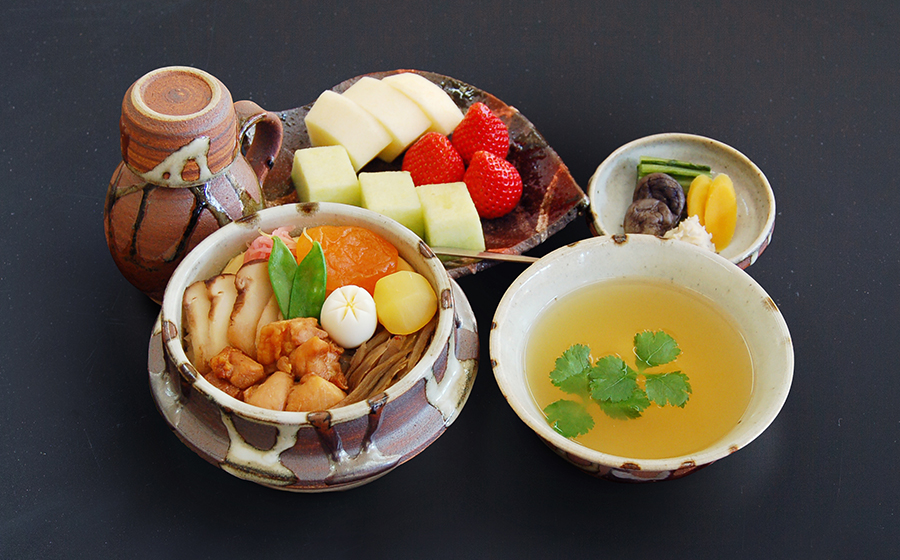 "Touge no kamameshi", patronized by the Emperor of Japan
In 1958, when the Showa Emperor went to the National Athletic Meet held in Toyama, Japan, the Imperial Household Agency requested us to load Touge no kamameshi at Yokokawa Station. On that occasion, we made a special just for Emperor Showa.
This kamameshi is served in a special Mashiko ware bowl, different from the usual bowl, and the ingredients inside have also been changed to special specifications. The rice is cooked with Rishiri kelp and dried scallop soup stock, and the shiitake mushrooms are replaced with matsutake mushrooms and peas instead of green peas. The plates, bowls, and tea kettle were also specially made with the same design as the kettle, and the best melon and strawberries were offered.
Since then, Touge no kamameshi has been greatly patronized by the imperial family, and even during the reign of His Majesty the Emperor, we received orders for our kamameshi.