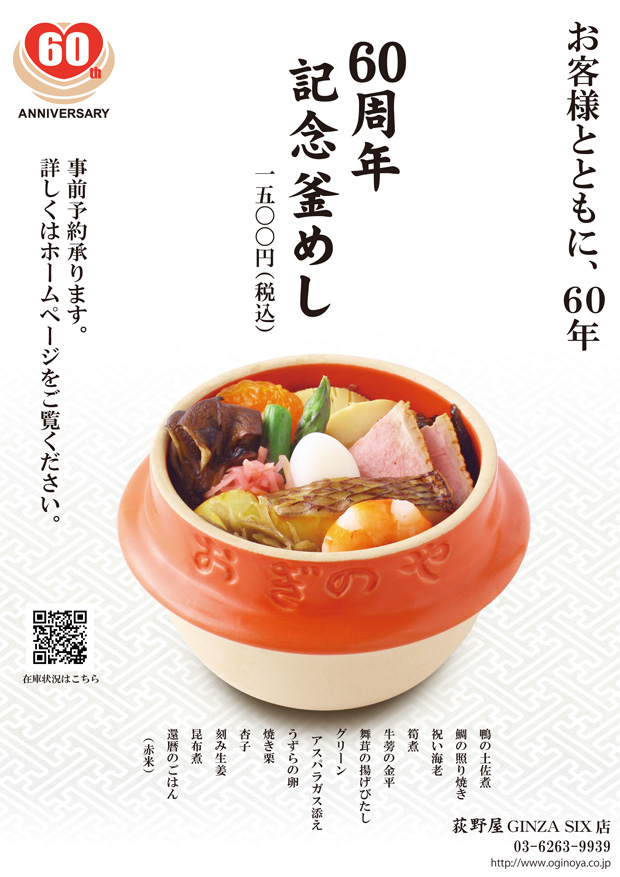 峠の釜めし celebrates its 60th anniversary on February 1, 2008.
Therefore, as a token of our appreciation to our customers, we are selling commemorative kamameshi.
In response to customer demand, we are now selling the product at the GINZA SIX store on Saturdays, Sundays, and holidays only, starting on May 12, 2018 (Saturday).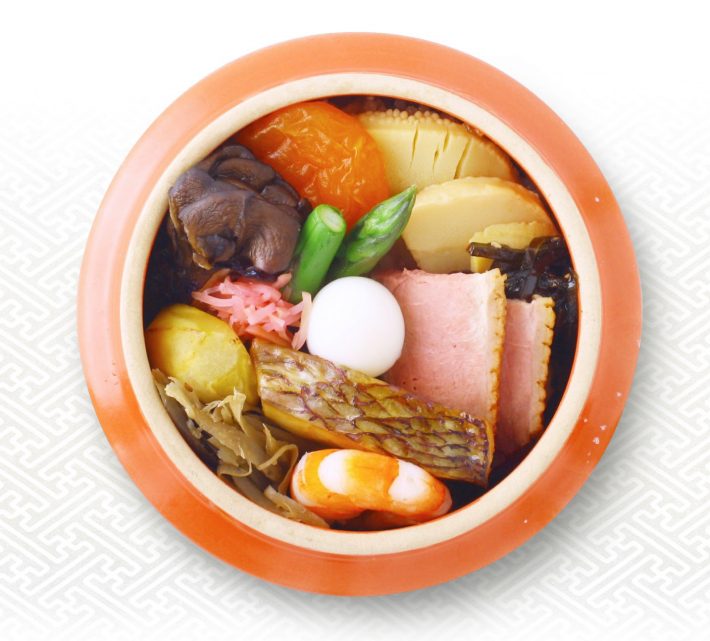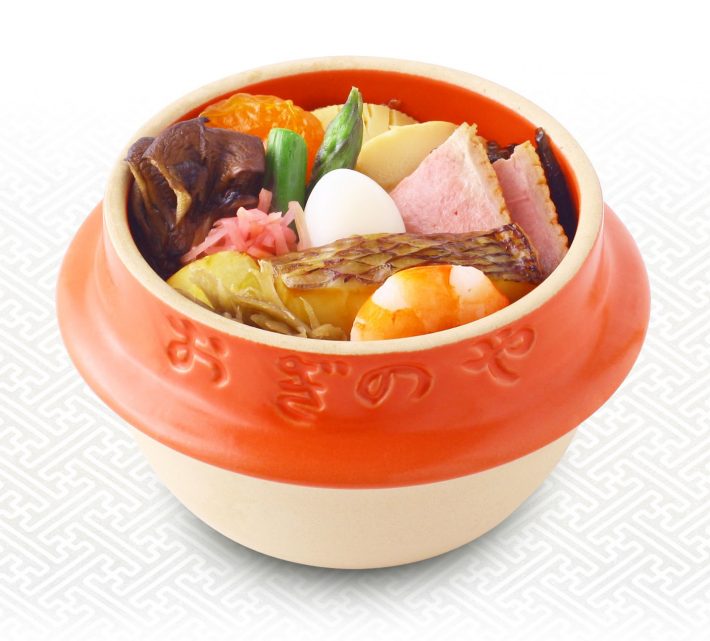 60th Anniversary Kamameshi 1,500 yen (tax included)
It will be a luxurious special kamameshi with kanreki rice (red rice) and 12 different ingredients such as simmered duck in Tosa, teriyaki sea bream, celebratory prawns, etc.
The Mashiko ware pottery is also specially designed for this occasion.
Advance reservations are accepted. (*Pre-orders can be made for weekday delivery. (*Pre-orders can be made on weekdays, but in-store sales are usually only available on Saturdays, Sundays, and holidays.)
*Reservations must be made by noon two days prior to the date of delivery.
*Cancellations must be received by 6:00 p.m. two days prior to the delivery date.
*Stock status isClick hereYou can check it from
Delivery time for reservations
GINZA SIX store is open from 11:00 to 13:00 and 14:30 to 19:00.
Please note that the number of tickets is limited.
おぎのやGINZA SIX store: 03-6263-9939
おぎのやHP: http://www.oginoya.co.jp/