Commemorative Kamameshi "2021" will be on sale from May 11 (Sat.) to May 31 (Fri.), 2019.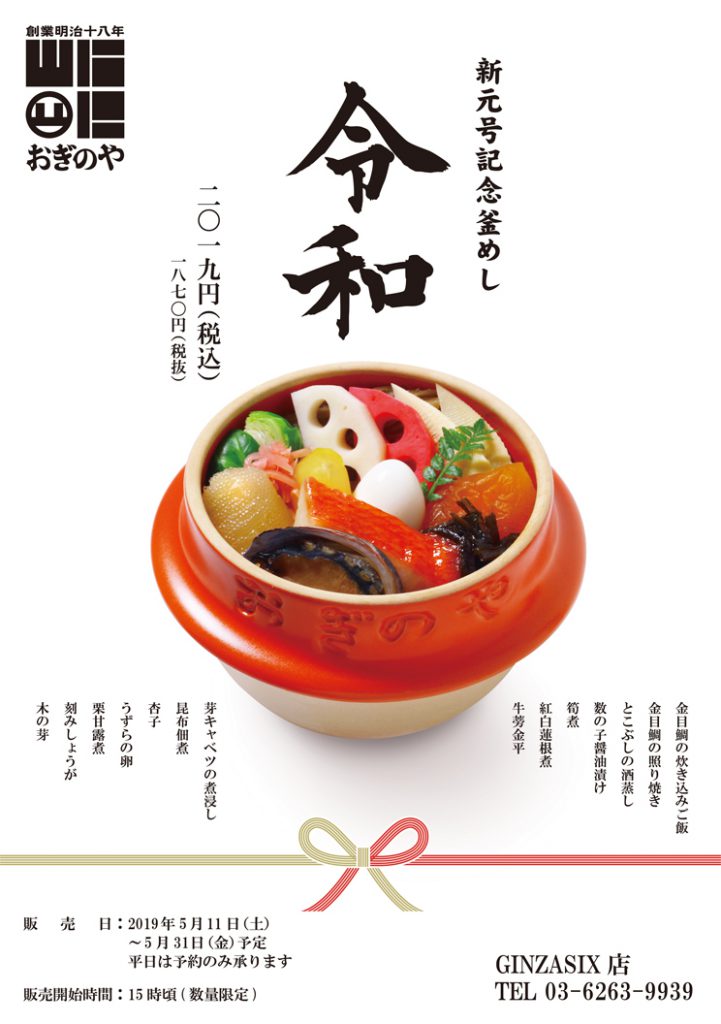 It will also be available in stores from Saturday, May 11, 2019 through Friday, May 31, 2019 on Saturdays and Sundays after 3:00 p.m.
Please note that on weekdays, sales are by reservation only (after 3:00 p.m.).
*Please make reservations at least 3 days in advance.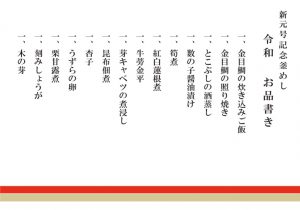 Please come and enjoy the limited offer until May 31 (Friday).
Please note that this product is sold in limited quantities and will be sold out.
Both 峠の釜めし and boxed lunches are available for pick-up.
Please feel free to contact us.
Reservations03-6263-9939