From Saturday, October 5, 2019 until mid-October (tentative), a limited quantity of "Ginza no matsutake kamameshi" will be available.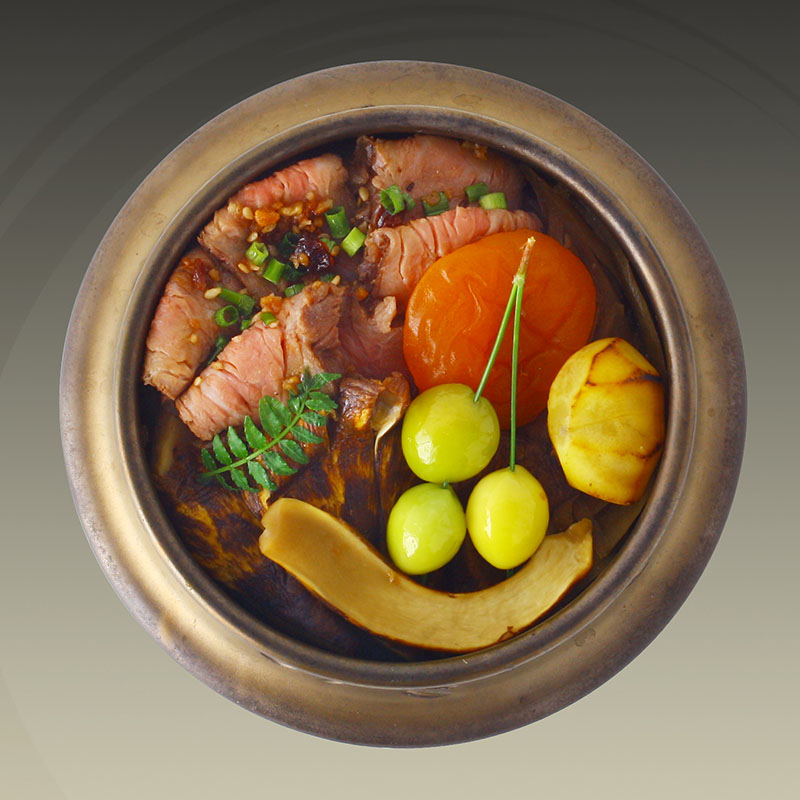 Ginza no matsutake kamameshi" 6,660 yen (excluding tax)
Matsutake mushroom rice, grilled matsutake mushroom, beef steak from Kamishu, chestnuts, simmered bamboo shoots, simmered apricot, kinpira burdock, ginkgo nut
Japanese natural matsutake mushrooms are cooked on top of rice and served with slices of beef misuzi steak from Kamishu and slices of matsutake mushrooms cooked in a way that brings out the aroma of matsutake mushrooms, and a special kamameshi container is also used for the dish.
We hope you will try our "Ginza no matsutake kamameshi," which was very popular last year.
In-store sales are available in limited quantities, so advance reservations are recommended.
*Sales and reservations are limited to weekends and holidays only.
*Please note that the program may end early depending on the shipment of matsutake mushrooms.
Matsutake mushroom kamameshi in Ginza
Sales period: Saturday, October 5, 2019 to mid-October (tentative)
Reservations03-6263-9939