The 荻野屋 Osechi will be available again this year.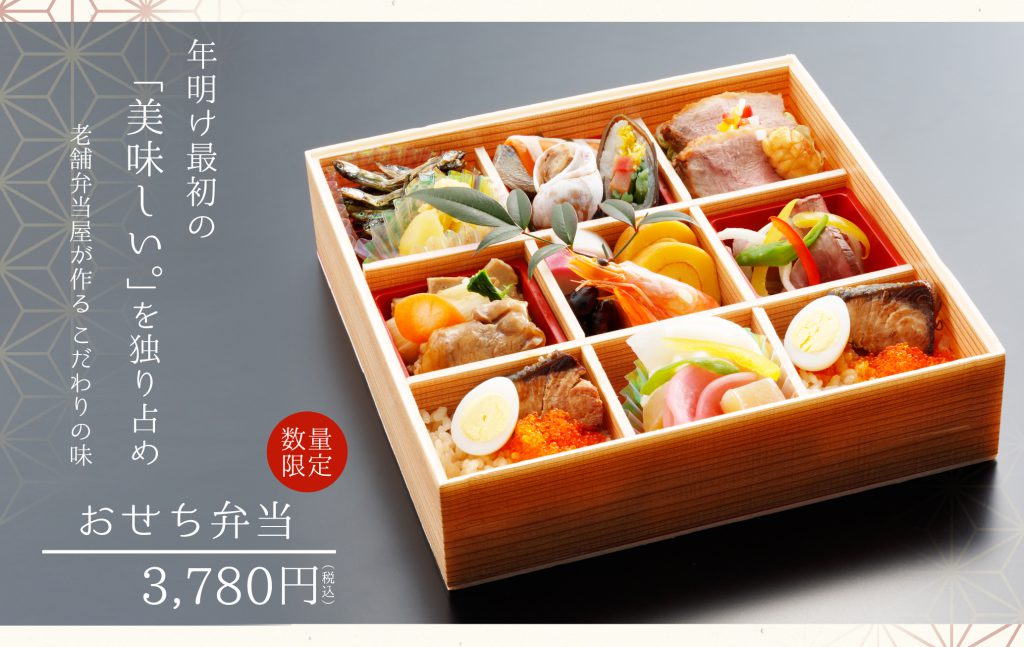 Osechi lunch box 3,500 yen
The first "Delicious. all to yourself.
Osechi bento for one person featuring duck Tosa-ni, roast beef, red and white kamaboko, datemaki, etc., which are representative of the New Year.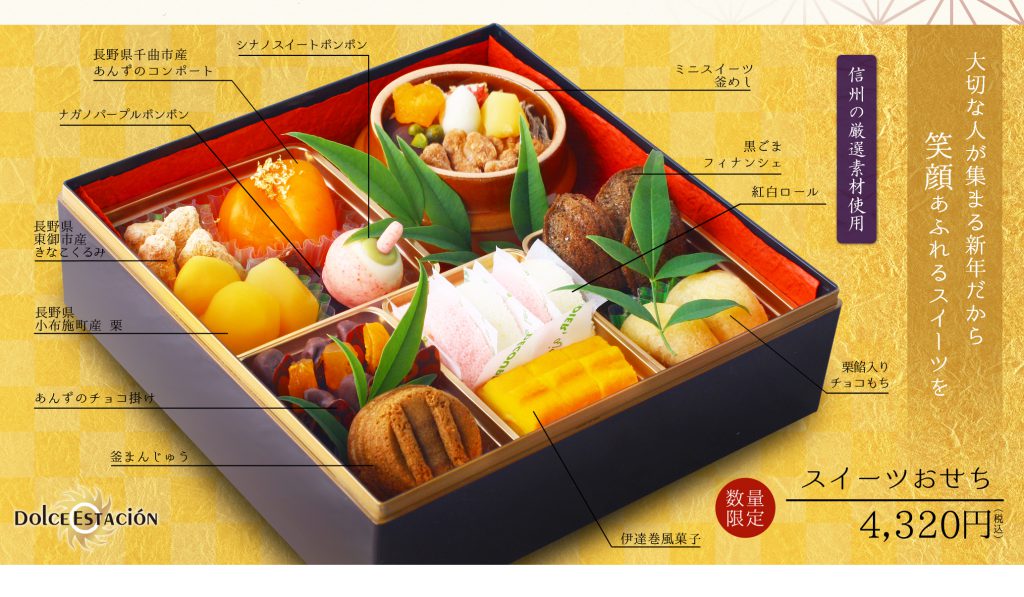 Sweets Osechi 4,000 yen
Sweets Osechi, which includes sweets expressing "峠の釜めし" and sweets using carefully selected ingredients from Shinshu.
We offer sweets that will bring smiles to the faces of your loved ones as they gather for the New Year.
*"Osechi bento" and "sweet osechi" will be delivered at the store.
Reservation period: ~December 23 (Sun.)
Delivery period: December 30 (Sun.) and December 31 (Mon.)
We also accept reservations for both 峠の釜めし and boxed lunches.
Please make reservations for kamameshi and boxed lunches at least 3 days in advance.
Reservations03-6263-9939