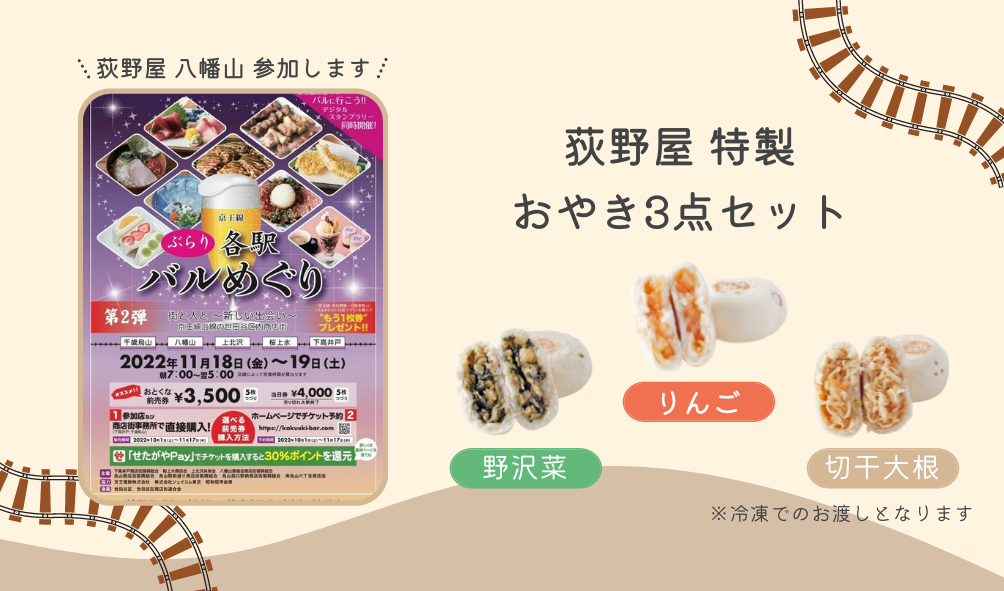 Thank you for your continued support of 荻野屋.
荻野屋 八幡山 is also participating in the "Keio Line Buri Buri Buri Bar Tour" to be held on November 18 and 19, 2022.
We are waiting for your visit with a special set of three kinds of oyaki, available only at "Miyabaru".
URL for details: 八幡山 Shofukai Information Pagehttps://hachimanyama.or.jp/news/812/