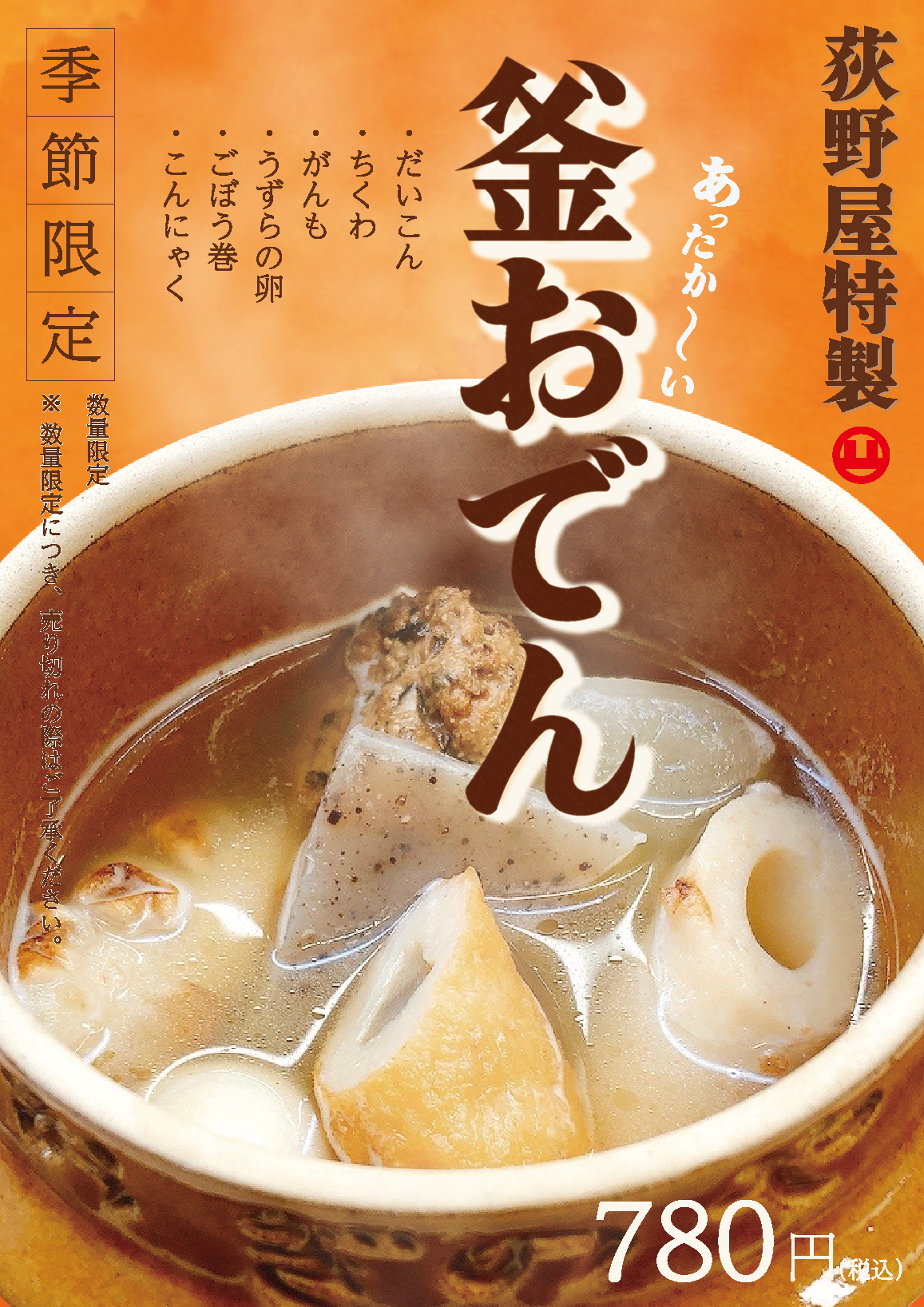 Thank you for your continued support of おぎのや.
From Monday, November 13, 2023, OGINOYA GEN Kanda OGINOYA GEN Yurakuchowill start serving "Kama Oden" for a limited time only.
荻野屋弦 Please enjoy the taste of "winter" in Yurakucho / Kanda.
Store information
Product Name:
荻野屋's special kama oden
selling price: : The
780 yen (tax included)
Sales Stores:
OGINOYA GEN Yurakucho
OGINOYA GEN Kanda
Start of sales:
Monday, November 13, 2023
Sales hours
Follows store operating hours
*Seasonal.