Thank you for your continued support of 荻野屋.
June 6, 2023,OGINOYA GEN Kandais celebrating its first anniversary. To thank you for your patronage, we will be offering a special campaign.
first shot
Thursday, June 1 - Tuesday, June 6, 2023
Twitter Campaign!
Lottery.
Gift card worth 1,000 yen
荻野屋 Mobile OrderWe will raffle off a gift card worth 1,000 yen that can be used atTwitterPlease apply from
Winners will be notified by DM at a later date.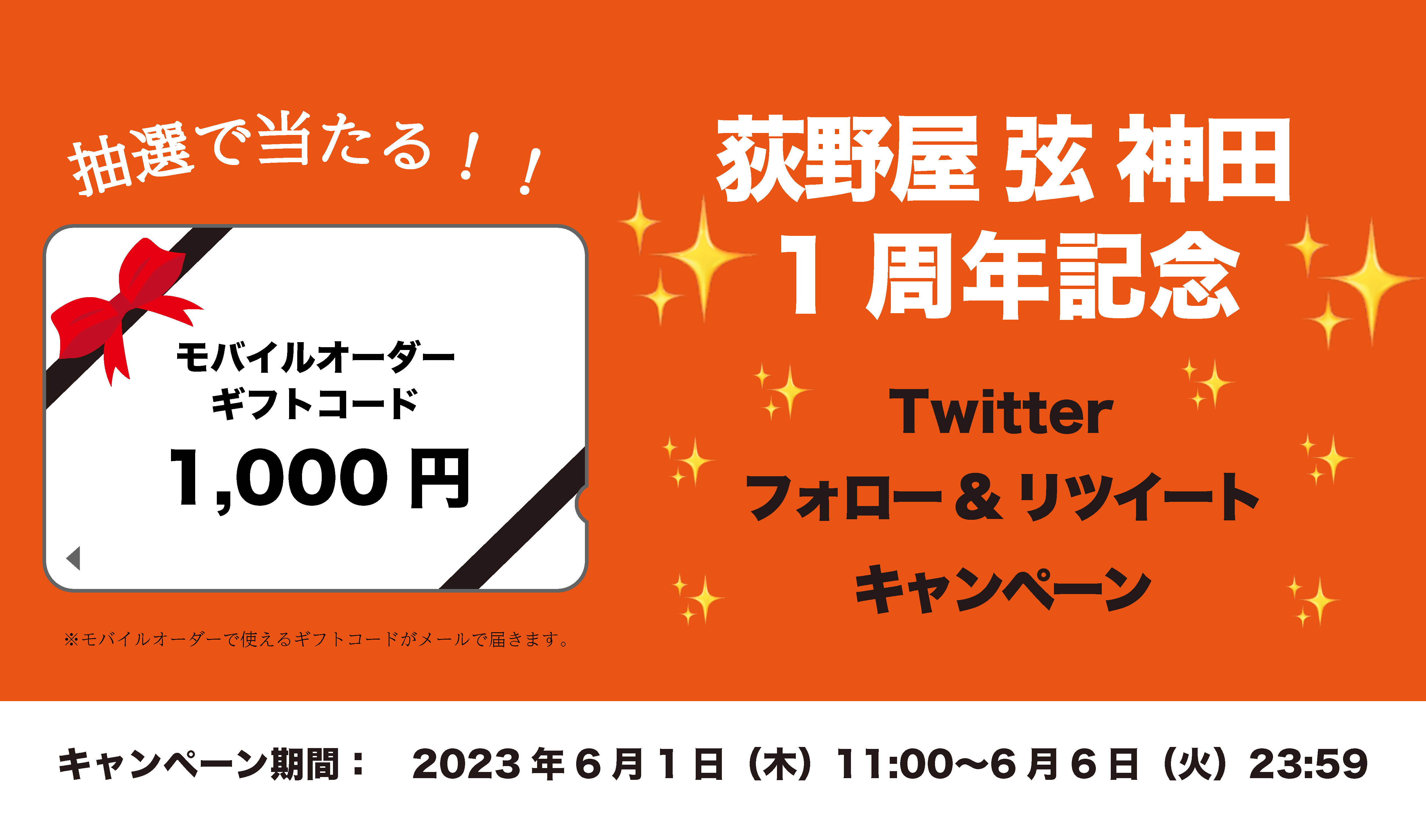 second bullet
Monday, June 5, 2023 - Monday, June 12, 2023
Limited to one week!
First glass of 🍺 draft beer 100 yen🍺.
To celebrate our first anniversary, we will be offering the first draft beer at a special price as a token of our appreciation for your continued patronage! Please take this opportunity to stop by.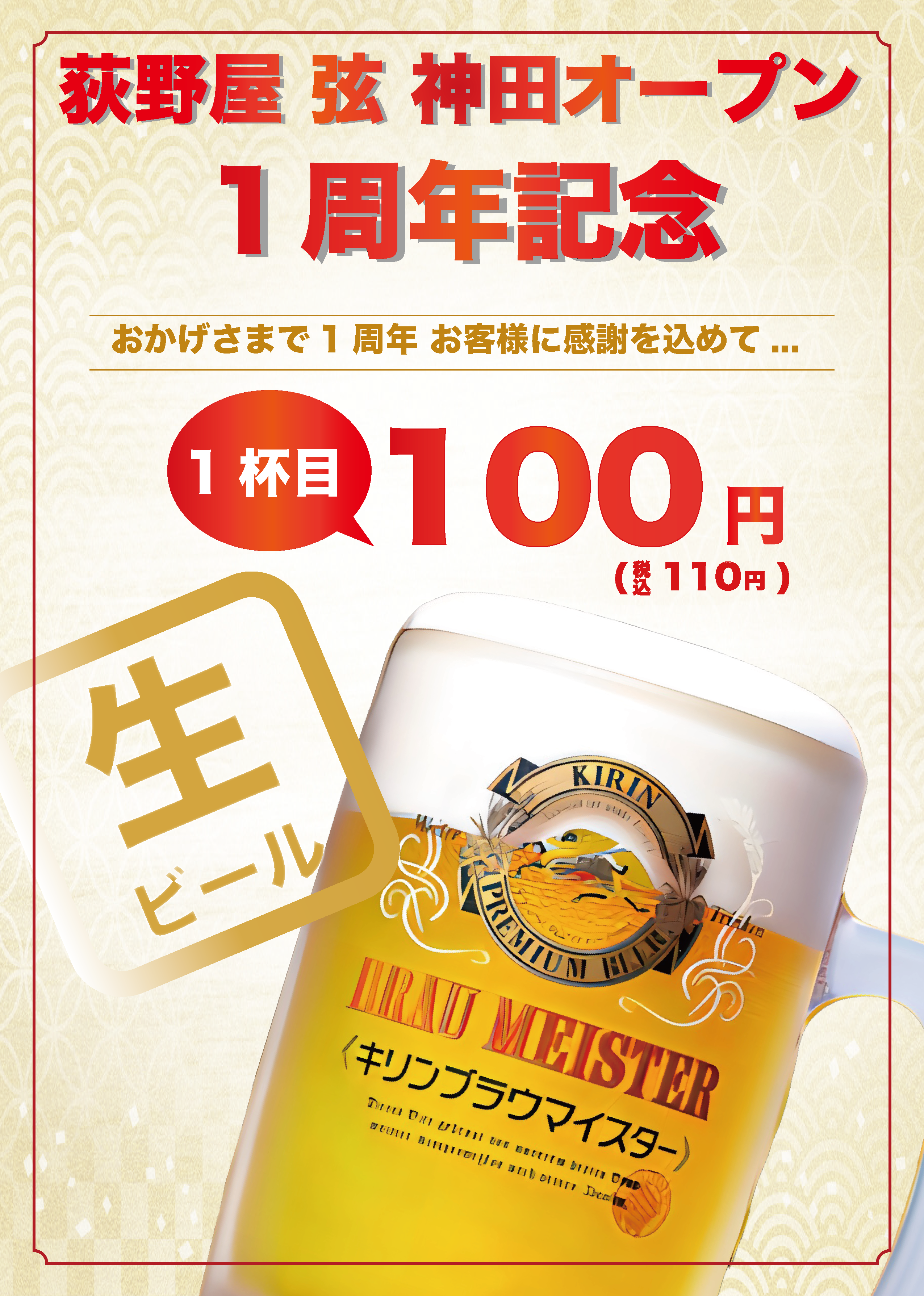 Campaign Details
Applicable period
Phase 1 Thursday, June 1, 2023 - Tuesday, June 6, 2023
Part 2: Monday, June 5, 2023 - Monday, June 12, 2023
Campaign Details

The first Twitter campaign! Win a gift card worth 1,000 yen by lottery!
Part 2: Limited to 1 week only! First glass of 🍺 draft beer is 100 yen🍺!
store
OGINOYA GEN Kanda
Store Location
14-3, Kajicho 2-chome, Chiyoda-ku, Tokyo 101-0044, Japan 14-3, Kajicho 2-chome, Chiyoda-ku, Tokyo
SNS Accounts
荻野屋 official twitter @oginoyatokyo