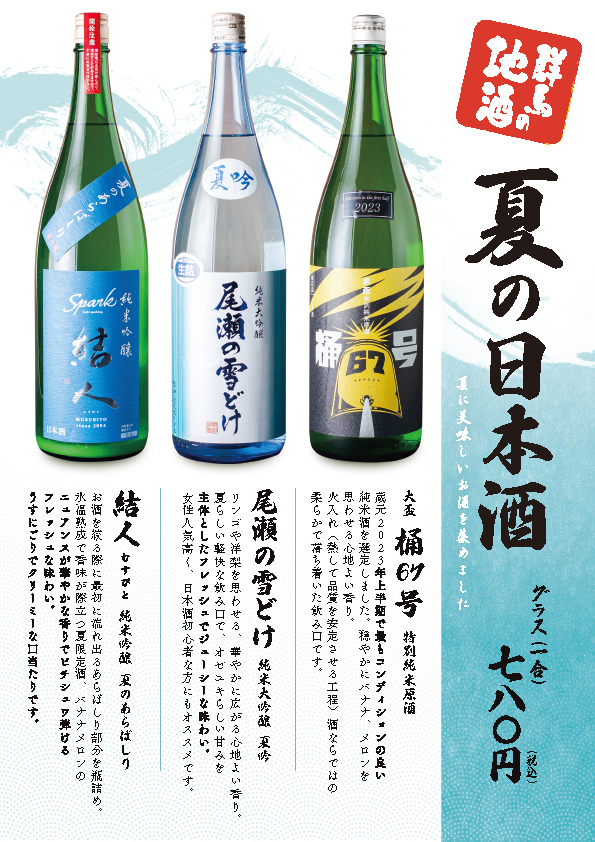 🍶 Summer Sake 🍶.
!!! The first!
OGINOYA GEN Yurakucho OGINOYA GEN Kanda in
Gunma's summer sake has begun✨
Fruity and refined sweetness "Oke 67 Gou
Pleasant aroma and sweet aftertaste "Oze no Yukidoke" and "Natsu Gin
Refreshing and refreshing! Yuto" and "Natsu no Arabashiri
We hope you will try our sake, which you can only savor now.