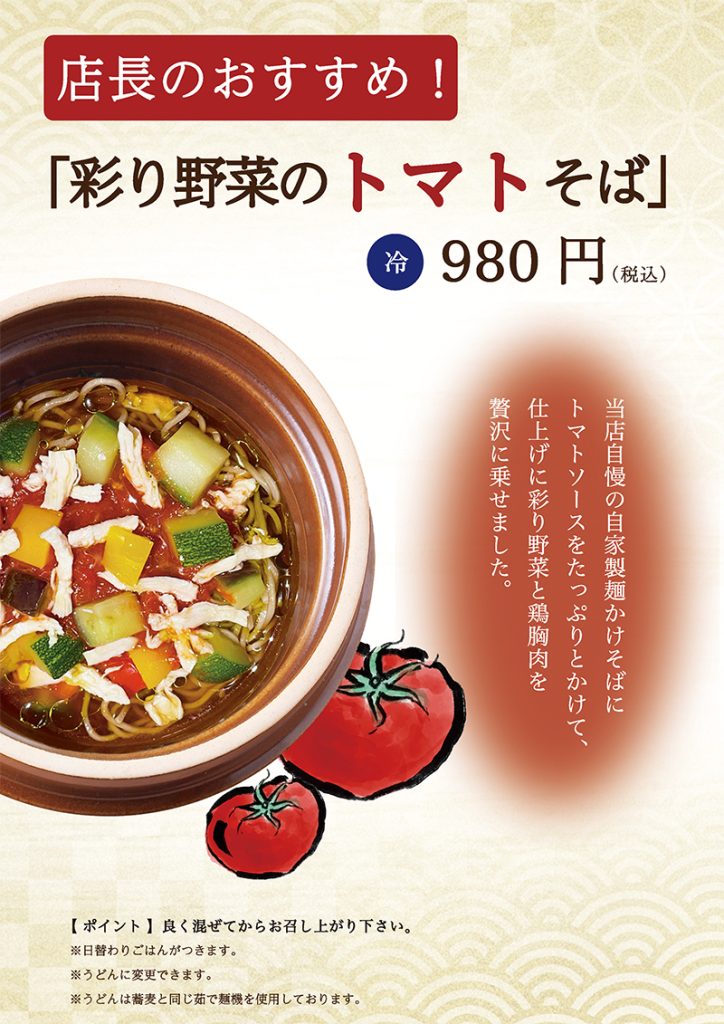 Thank you for your continued support of OGINOYA.
Starting Monday, May 8, 2023, "Tomato Soba with Colored Vegetables" will be available in limited quantities. OGINOYA GEN KandaThe product will be sold exclusively at
This is perfect for the coming hot weather and a decrease in appetite.
Refreshing and satisfying, the manager recommends it!
Soba and tomatoes go well together" Soba, available only at Kanda branch, has started!
We hope you enjoy it!
*[ OGINOYA GEN KandaLimited] and limited quantities will be sold.
Advance reservations are accepted.
Sales location
荻野屋, 弦, Kanda.
14-3, Kajicho 2-chome, Chiyoda-ku, Tokyo