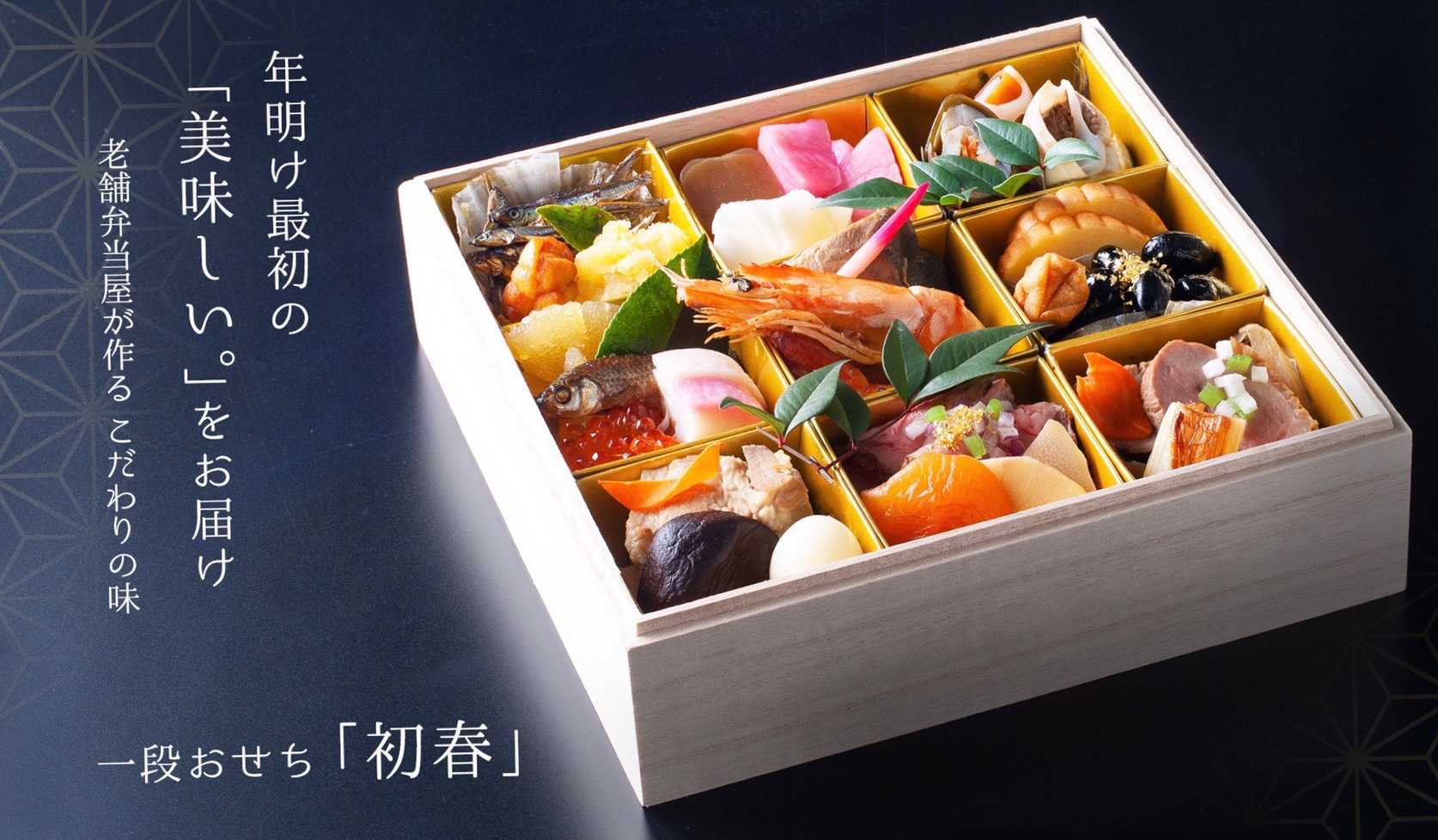 One-tier Osechi [New Year's Eve
8,640 yen (including tax)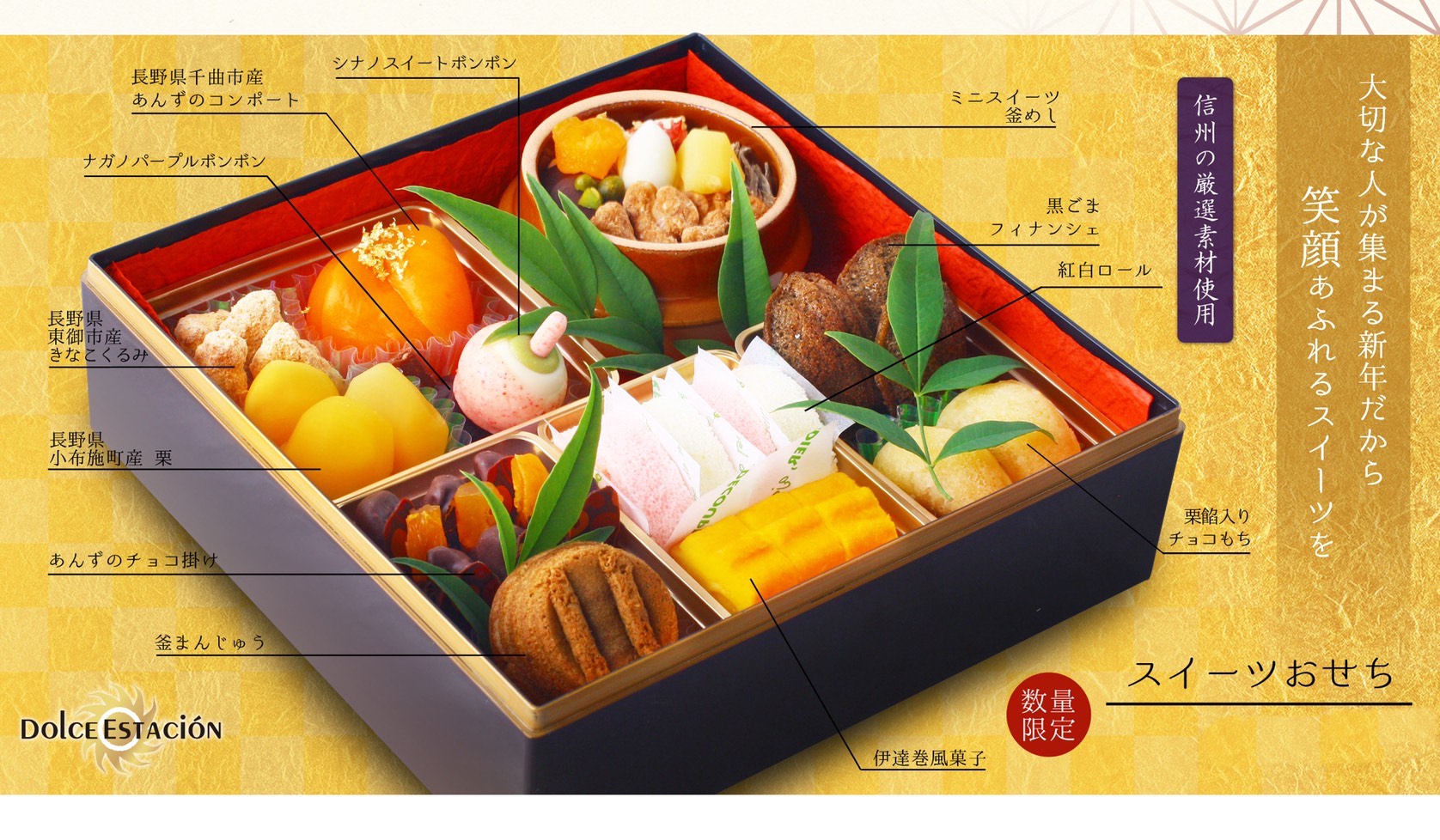 Sweets Osechi
4,320 yen (including tax)
This year, we have prepared a gorgeous New Year's Eve feast for the whole family to enjoy!
We are particular about ingredients such as Jyoshu beef, duck, prawns, herring roe, and jigu (a type of tender fish), and we also use a variety of vegetables.
Delivering the first [delicious] of the new year.
We will be serving sweet osechi, which were very popular last year!
Mini sweet kamameshi reproduced with sweets is a particular delicacy.
Reservation period: until Sunday, December 27, 2020
Delivery period: December 30 and 31, 2020
*This is for in-store delivery.
Reservations: by phone or in-store
*If you make a reservation online through the official website, we will confirm it by phone.