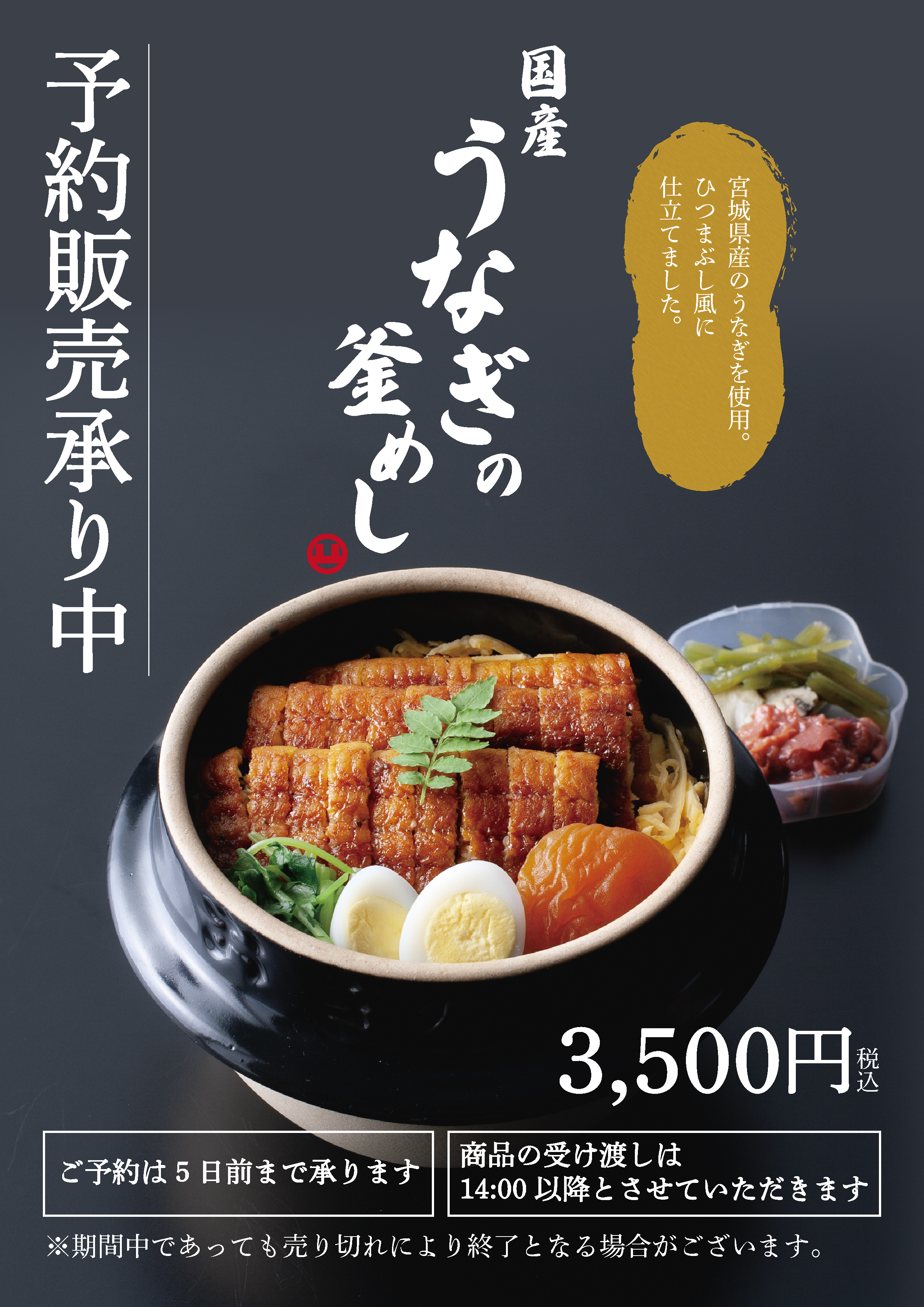 Thank you for your continued support of 荻野屋.
The "Japanese eel kamameshi" made with eel from Miyazaki Prefecture in a hitsu-mabushi style will also be available at stores in the Tokyo metropolitan area.
We hope you will enjoy our seasonal delicacies.
This product must be pre-ordered in advance. This product will not be sold at the store on the day of purchase.
Product Information
Orders can be placed in-store or by phone.
Only in-store pickup is available. You can choose the date of pickup from 5 days after the order date.
*Consumption of products is until 9:00 p.m. on the same day.
*To cancel an order, please call the store where you will receive the order by 11:00 a.m. the day before the pickup date.
*We regret to inform you that if the customer does not contact the pickup location in advance and one hour has elapsed from the scheduled pickup time, the order will be cancelled.