荻野屋 will sell "special roast beef" and "chicken thighs" as gourmet Christmas decorations.
荻野屋 Special Roast Beef" approx. 300g with special sauce 5,400 yen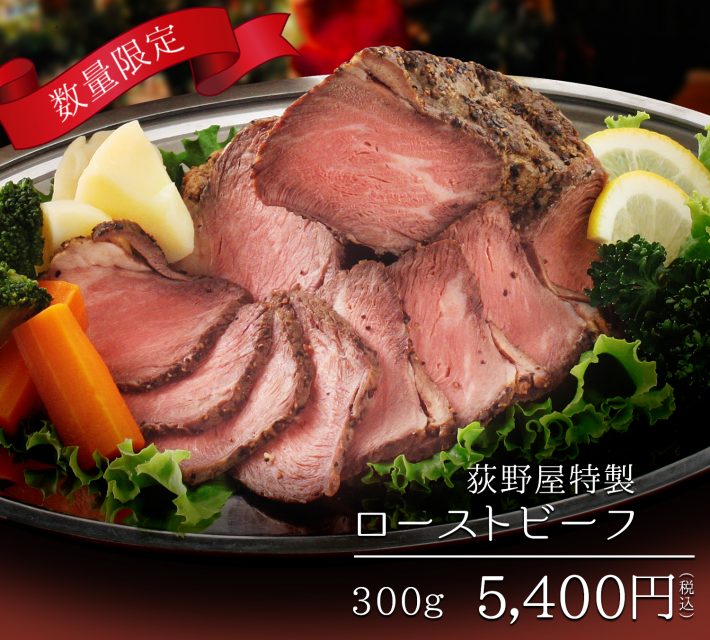 Roast beef made from ichibo, a rare part of Jyoshu beef. Sold in blocks.
Chicken thighs: 2 for 1,620 yen (810 yen per leg)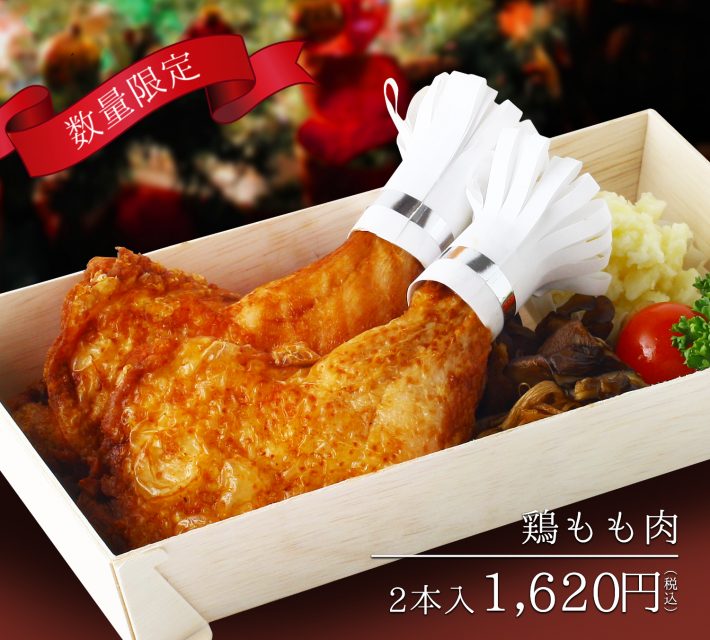 荻野屋 delicious bone-in thigh meat of young chicken cooked with our special cooking method.
These chicken thighs are perfect for Christmas, which are not usually available.
The photo is a serving image.
All prices are tax included.
Reservation period: ~December 23 (Sun.)
Delivery period: December 15 (Sat.) - December 25 (Tue.)
*Items will be delivered at the store.
*The consumption period is 2 days after delivery.
We also accept reservations for both 峠の釜めし and boxed lunches.
Please place your order at least 3 days in advance.
Reservations03-6263-9939