Thank you for your continued support of OGINOYA.
We would like to inform you of the following changes to the "Beef Hot Pot Kamameshi" that has been on sale since April 2, 2022 (Saturday).
Effective June 1 (Wed.), the product packaging will be changed from the current "Sanosuke Sagara" to "Ichi Saito".
We look forward to serving you.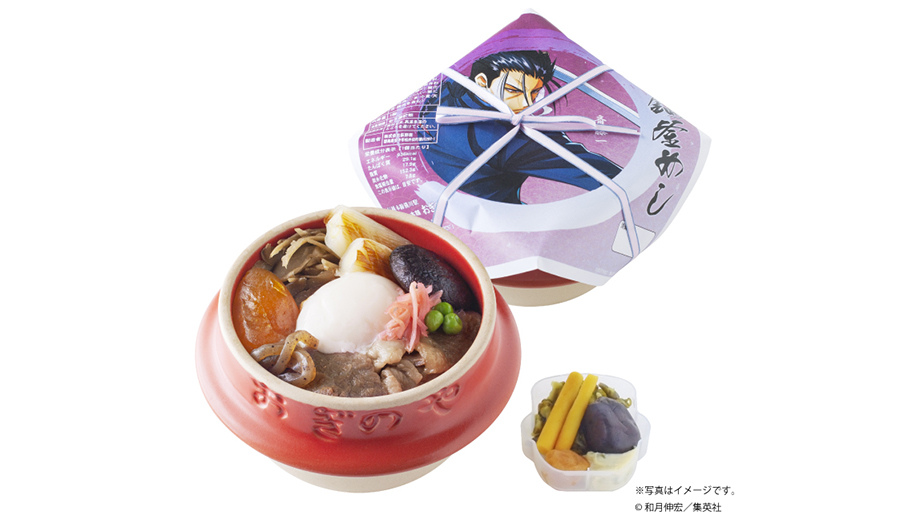 Sales location
Gunma Prefecture
荻野屋 Yokogawa 297-1 Yokogawa, Matsuida-cho, Annaka-shi, Gunma
Jyoshinetsu Expressway Yokogawa SA (up line)" 917 Aza Idoiri, Yokogawa, Matsuida-cho, Annaka-shi, Gunma
Nagano Prefecture
1853-1 Nematsu, Tomi City, Nagano Prefecture, Japan
Nagano Branch" 480-1 Kinebuchi, Shinonoi, Nagano City, Nagano Prefecture, Japan
荻野屋 Suwa Store" 4-39 Okidamachi, Suwa City, Nagano, Japan
おぎのや Karuizawa Station Shop, 3F, Shinano Railway Karuizawa Station, 1178 Karuizawa-cho, Kitasaku-gun, Nagano, Japan
峠の釜めし store at Suwako SA (up line) on the Chuo Expressway" 411-7, Tokorokubo, Ooaza-Toyoda, Suwa City, Nagano Prefecture
Saitama Prefecture
峠の釜めし store at Kamisato SA (up line) on Kanetsu Expressway, 836-1 Gomei Wakamiya, Kamisato-cho, Kodama-gun, Saitama Prefecture
Tokyo, Japan
OGINOYA GINZA SIX  GINZA SIX B2F, 6-10-1 Ginza, Chuo-ku, Tokyo
OGINOYA HACHIMANYAMA  1F TOYA5Building, 1-8-2 Kamitakaido, Suginami-ku, Tokyo
OGINOYA GEN Under the elevated railway tracks of JR East Yurakucho Station, 2-9-8 Yurakucho, Chiyoda-ku, Tokyo
OGINOYA OHACO (Sasazuka)  1-56-18 Sasazuka, Shibuya-ku, Tokyo