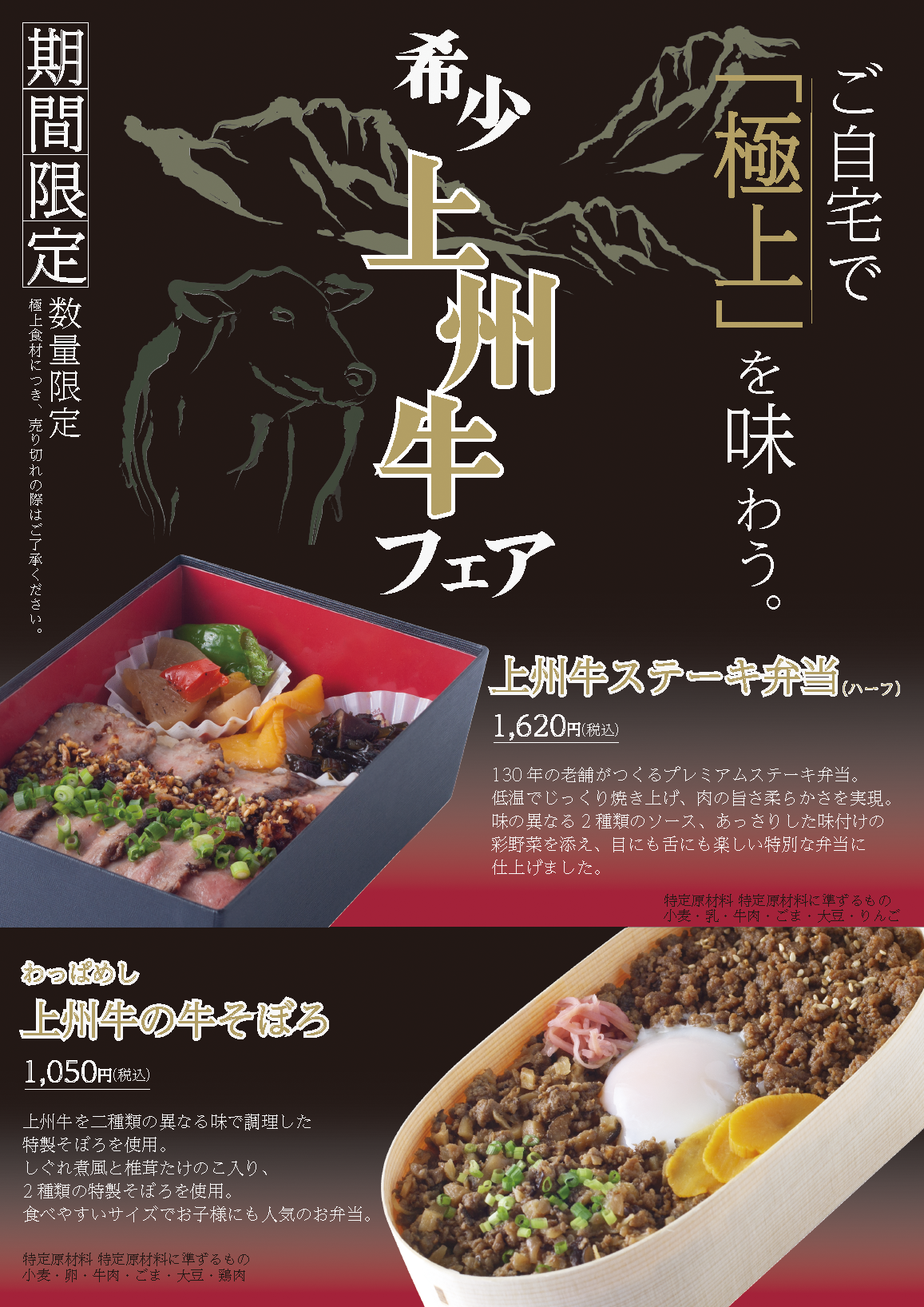 Thank you for your continued support of おぎのや.
From Saturday, October 14, 2023,Nihonbashi TakashimayaWe will hold a Jyoshu Beef Bento Fair at
Please enjoy the "finest" at home.
Store information
Product Name:
Wappameshi Kamishu Beef Soboro
Half Jyoshu Beef Steak Bento
selling price: : The
Wappameshi Kamishu Beef Soboro 1,050 yen (tax included)
Jyoshu beef steak bento (half) 1,620 yen (tax included)
Sales Stores:
Nihonbashi Takashimaya
Sales Period:
Saturday, October 14, 2023 - Friday, October 27, 2023
Sales hours
Follows store operating hours
*Sold in limited quantities per day due to the rarity of the meat.