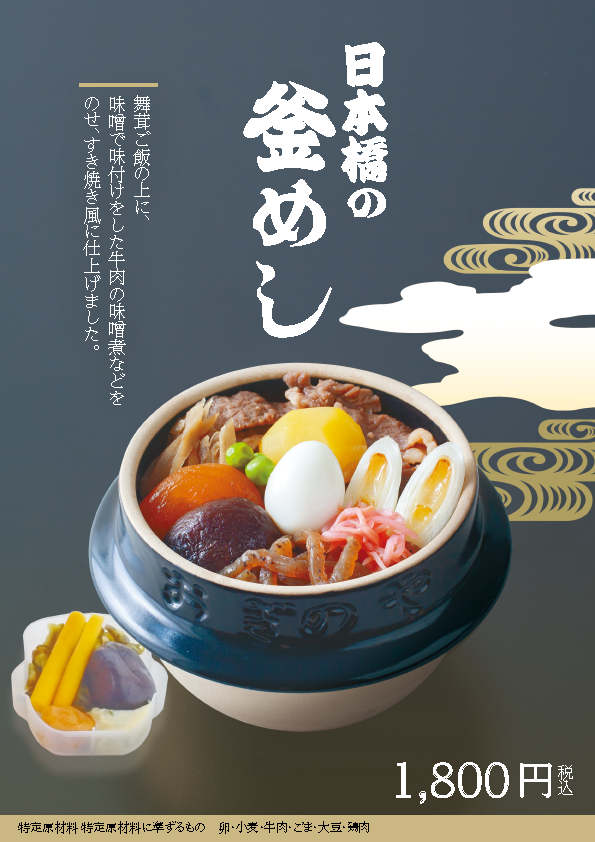 Thank you for your continued support of おぎのや.
From November 23, 2023 (Thursday), "Nihonbashi no Kamameshi" will be available at stores and in limited quantities.
OGINOYA Nihombashi Takashimaya This is a special kamameshi sold only in limited quantities.
We also accept reservations!
We hope you enjoy it ✨.
Product Information
Product Name:
Nihonbashi Kamameshi
Selling price:
1,800 Yen (tax included)
Sales Stores:
OGINOYA Nihombashi Takashimaya
Start of sales:
Thursday, November 23, 2023 -
Sales hours
Follows store operating hours
remarks: : The
*Limited quantities will be sold.
*Sales may end earlier than planned depending on the availability of ingredients.
Please understand this in advance.